Nine questions about Beijing's latest COVID-19 outbreak
Share - WeChat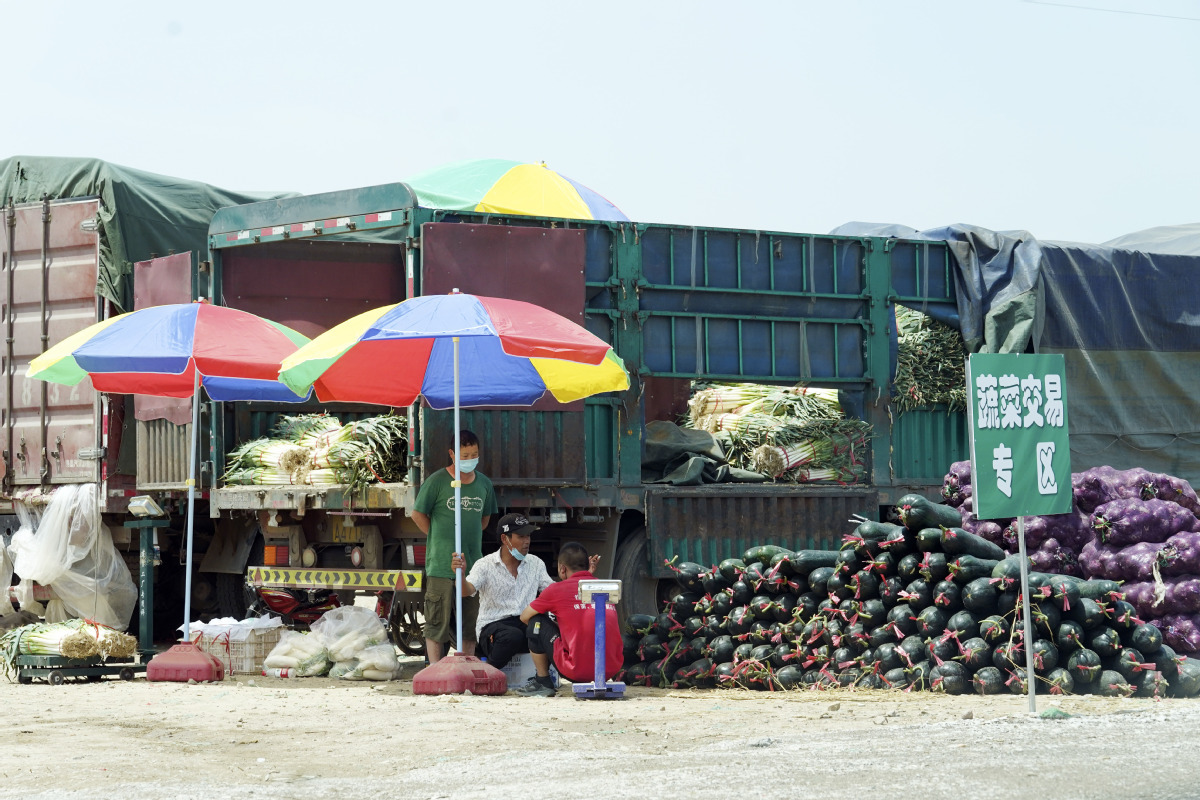 Question 9: How will farm produce supplies to Beijing be maintained?
The overall supply of farm produce in Beijing was increased after the suspension of the Xinfadi market, said Wang Hongcun, an official with the Beijing Municipal Commerce Bureau on Monday.
"Though the control measures in the Xinfadi Agricultural Products Wholesale Market have temporarily affected distribution channels, commerce authorities are stepping up efforts to coordinate market resources, and the supply in Beijing can be guaranteed," he said.
An additional temporary food trade market covering an area of 3.33 hectares was set up, and six temporary trade markets have been set up for traders at the Xinfadi market, Wang said.
On Monday morning, a total of 1,800 tons of vegetables were traded in those six markets, nearly double the amount on Sunday, Wang said.
Moreover, he said, six other large wholesale markets across the city moved fast to increase their vegetable supplies.
Supermarket chains also responded quickly, Wang said, citing Jingkelong, which tripled its direct purchases from vegetable bases in Hebei and Shandong provinces, contributing to a stable and well-ordered food supply in the city.
The bureau also sent an information list of 494 major vegetable sellers in the city's seven big wholesale markets to secondary wholesale and retail markets for direct trade, Wang said. Also, he said a quick response mechanism has been established to monitor the supply and demand of food.