Nine questions about Beijing's latest COVID-19 outbreak
Share - WeChat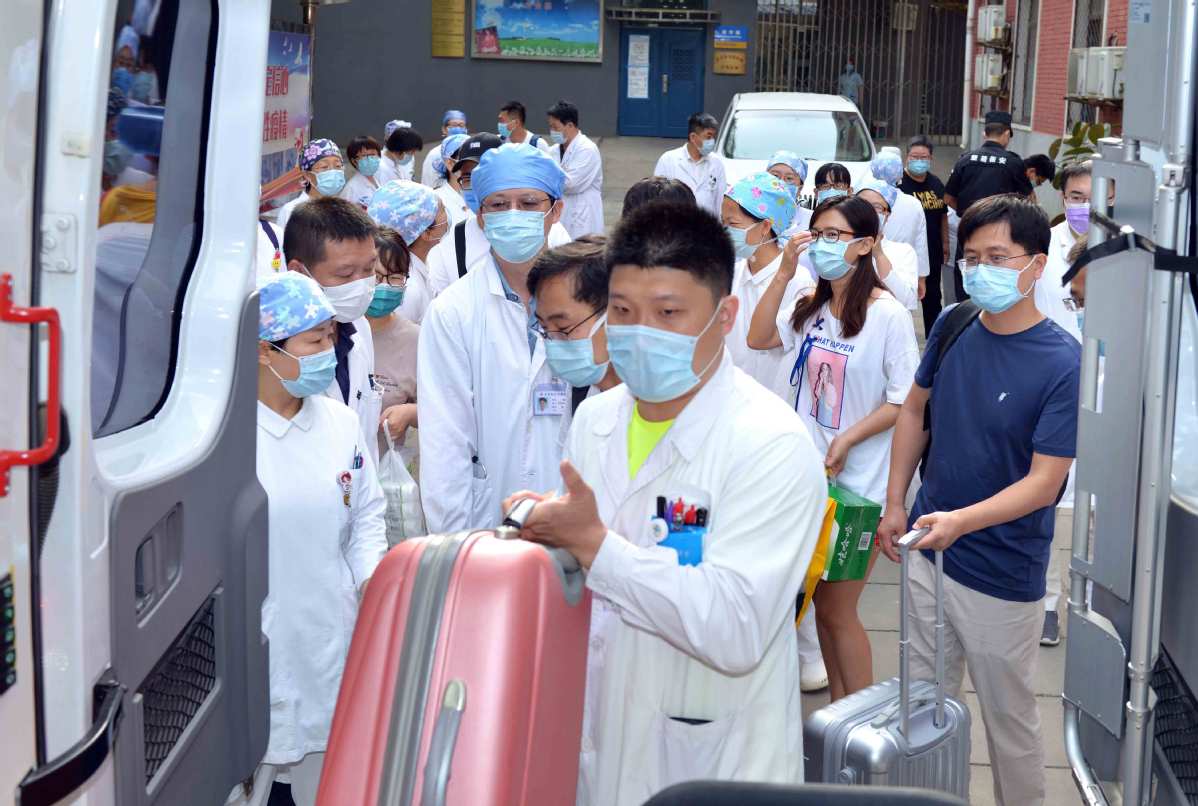 Question 3: Is the virus from Europe?
Zeng Guang, a senior researcher at the Chinese Center for Disease Control and Prevention, said on Sunday that the coronavirus strain in the latest outbreak is different from the ones found in China, and early data suggest it is a mutated variety from Europe.
Zeng stressed that people should take this finding with a grain of salt, as more testing is being conducted to confirm the origin of virus.
Preliminary analysis based on genome sequencing showed that the virus is imported, said Yang Peng, an expert from Beijing Center for Disease Prevention and Control.
The source of the virus is still under investigation and it is unknown how the virus came to Beijing, Yang said.
Wu said whole genome sequencing will help researchers to learn about the virus' mutations in different places and thus identify spread routes. For example, British Columbia, a Canadian province, announced recently that the virus spreading in the province is local, from the US and Europe, he said.
The virus in Beijing is a mutated variety from Europe, which does not prove it comes from European countries directly, but more information is needed, as so far there is no RNA sequence that's the same in the database, Wu said.