Nine questions about Beijing's latest COVID-19 outbreak
Share - WeChat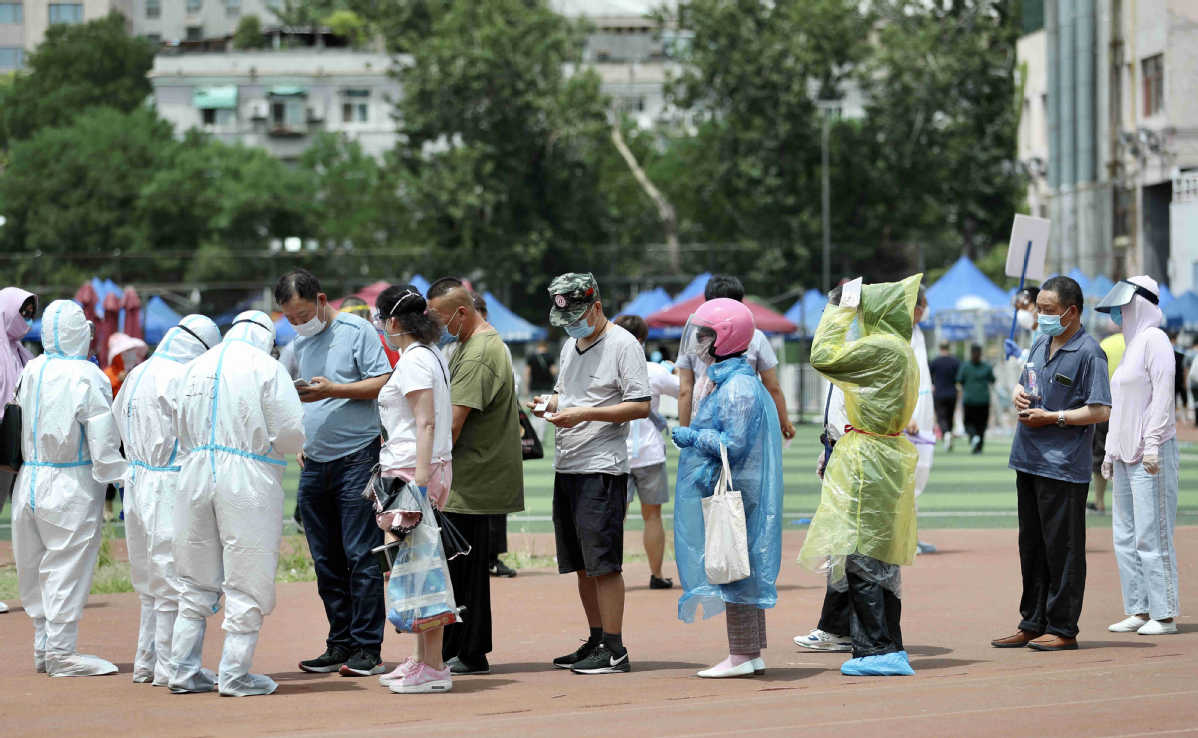 Question 5: How many people should be tested?
More than 8,000 workers and tenants at the Xinfadi market have all received nucleic acid tests as of the early hours on Sunday, and they have been sent to centralized isolation points for medical observation, Beijing government official Xu Ying said.
The city has surveyed about 200,000 people who visited the market from May 30, and asked them to stay at home for observation, Xu said.
According to experts, anyone who visited the market or had close contacts with personnel at the market should receive tests, said Pang Xinghuo, deputy director of the Beijing Center for Disease Control and Prevention.
These people should report to their workplaces or communities if their situation changes and stay home, said Pang.
People who have no contact with personnel at the market and no symptoms do not need to have tests, but if they want to be tested, they can contact medical laboratories listed by the Beijing health authority.