Nine questions about Beijing's latest COVID-19 outbreak
Share - WeChat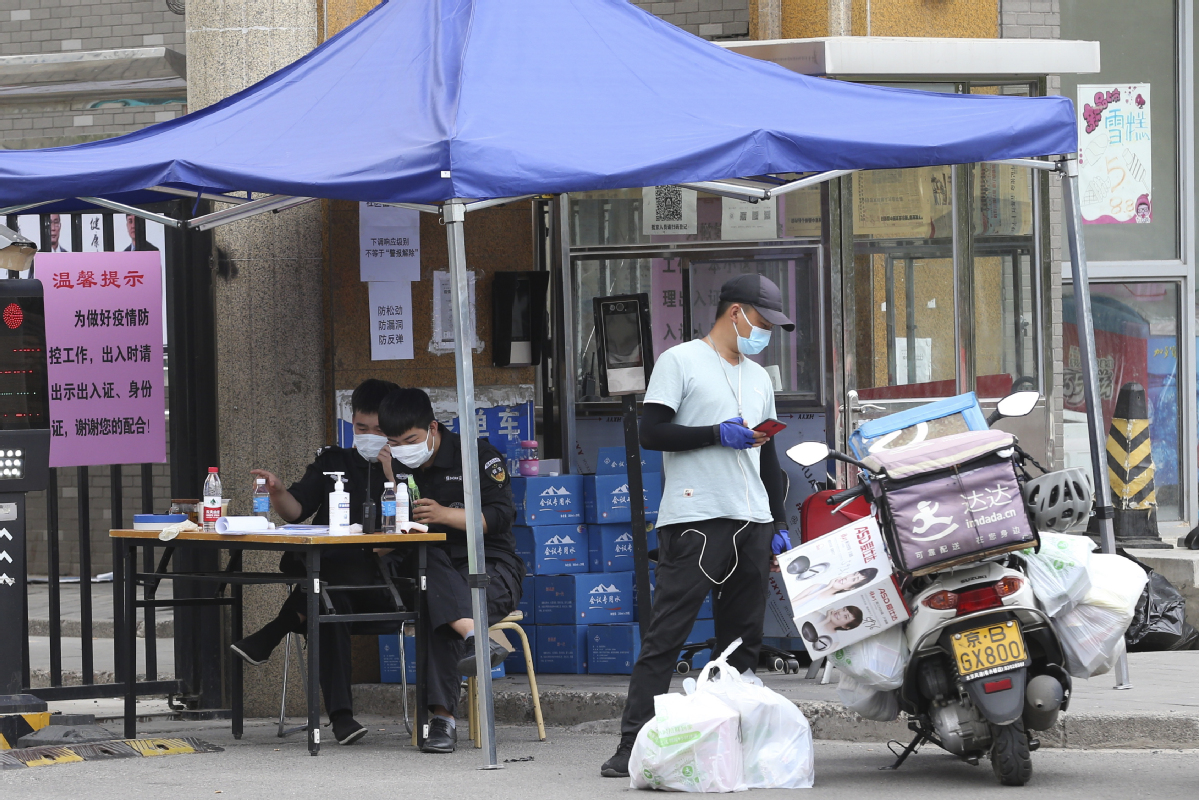 Question 8: Can deliverymen enter neighborhoods?
Xu said that because of the new outbreak, neighborhoods and villages have implemented emergency response measures. Personnel guard the entrances around the clock to check people's temperature and disinfect public places.
People living in the neighborhoods and villages show their pass cards, people returning to Beijing should fill in forms with their information, and outsiders should provide their health codes, with no abnormality, before entering.
Deliverymen and other service people have to provide their health codes to prove their health conditions, Xu said.
Beijing is large and some places are still safe, so there is no need to limit people visiting Beijing, Wu said. But visitors should pay attention to the places they will visit and not visit places with high risks, he said.
Wu said there is no need to panic as Beijing has moved swiftly to contain the outbreak.
"The know-how accumulated over the last few months, and with the use of advanced technologies like big data, have served us well in our contact tracing and diagnosis initiatives," he said.
"The valuable information we are collecting will be instrumental in Beijing's prevention efforts, and may even reveal new insights into the mysteries of the virus' mode of transmission," he added.