6 effective traditional Chinese medicines for COVID-19
3. Xuebijing Injection (血必净注射液)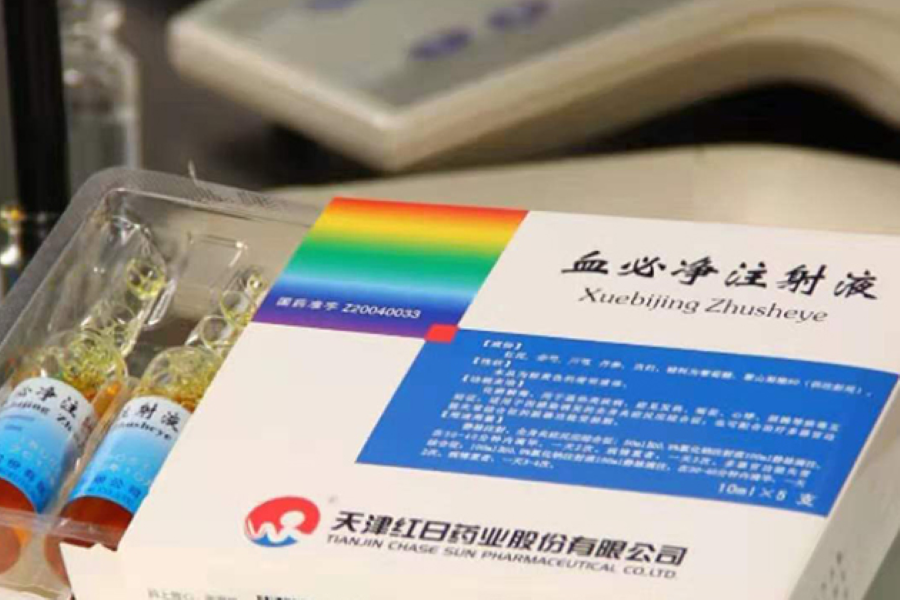 This injection was developed and marketed during the severe acute respiratory syndrome (SARS) epidemic in 2003. It consists of five herbal extracts, and its main function is to detoxify and remove blood stasis. It is typically used to treat sepsis.
It is effective in suppressing systemic inflammatory response syndrome induced by infection in the treatment of severe and critically ill patients, as well as repairing impaired organ function.
Initial clinical studies have shown the injection, combined with Western medicine, can increase the rate of hospital discharge and reduce the rate of deterioration. Basic research has also found it has a certain antiviral effect in vitro that can significantly inhibit inflammatory factors induced by novel coronavirus.
The novel coronavirus also tends to cause excessive clotting in the body that leads to organ embolism and damages tissues, and Xuebijing can help prevent excessive coagulation and the formation of thrombus.
A comparative experiment of 710 cases jointly conducted by over 30 hospitals showed the injection, combined with regular treatment, can reduce the mortality rate of severe patients by 8.8 percent and shorten intensive care unit hospitalization by 4 days.
Another project saw Xuebijing Injection applied clinically to severe and critical patients from the end of January, with 156 patients in 32 hospitals treated. They all saw improvement.
Research on the clinical safety of Xuebijing also showed the adverse reaction rate was about 0.3 percent, a very safe figure, and will not react adversely with other antibiotics or treatment.
Ingredients: honghua (红花, or safflower), danggui (当归, or Chinese angelica root), chishao (赤芍, or red peony root), chuangxiong (川芎, or ligusticum wallichii), danshen (丹参, or miltiorrhiza) and danggui (当归, or angelica sinensis) and other Chinese herbal extracts, and one of its main components is safflor yellow (A).
Please feel free to contact us by sending your questions to question@chinadaily.com.cn or commenting on China Daily app. We will ask experts to answer them.