Q&A on vaccine protective effects, booster shot
Share - WeChat The National Health Commission has responded to key public concerns about COVID-19 vaccines and disease control policies amid a resurgence of novel coronavirus fueled by the Delta variant in recent weeks.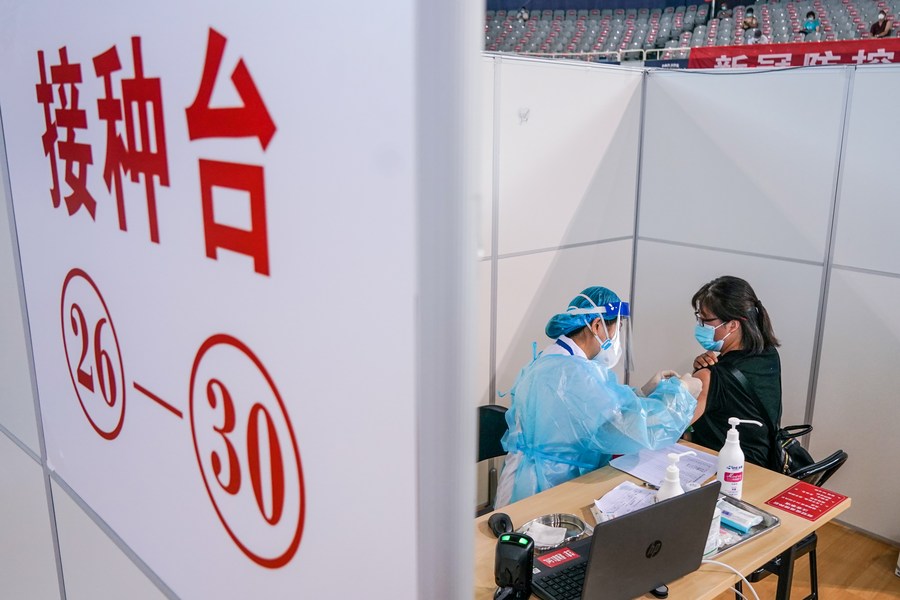 1. How durable is a COVID-19 vaccine's protective effects?
Available data shows that like other vaccines, antibody levels in vaccinated people will go down as time goes by. Six months after full immunization, neutralizing antibodies in people aged 18 and above inoculated with any vaccines drop by 1.4 to 12.4 times.
But declining antibody levels is not equal to loss of vaccine-induced protection. Research is underway to figure out how much of the decline will make protective effects disappear.
Some studies show that a booster shot delivered six to 12 months after initial immunization can markedly increase neutralizing antibodies in a short span. This suggests that earlier vaccines have triggered very good immunological memory in human bodies, which can last at least a year.