Myth buster: 10 rumors about novel coronavirus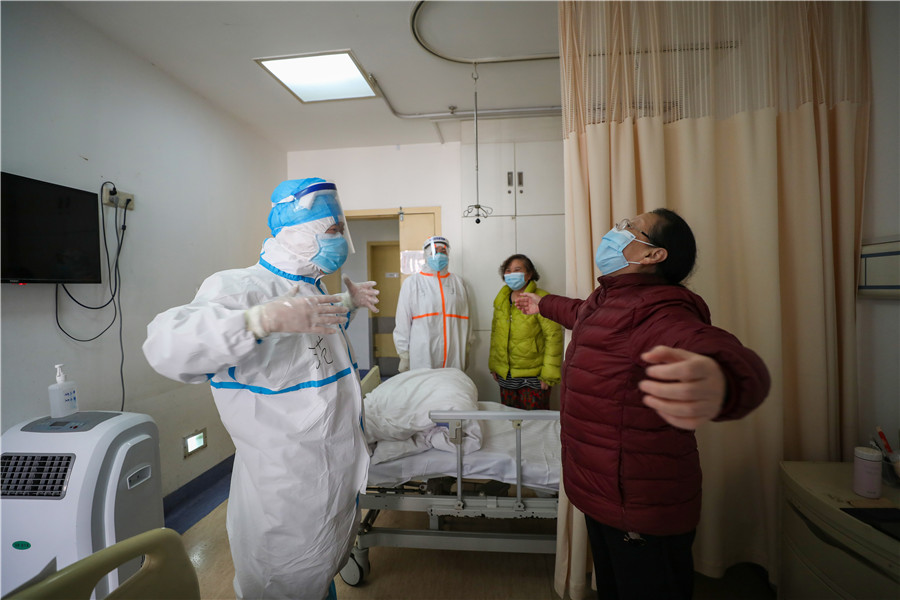 Claim: Older people are more susceptible
That's not true. The fact is, people of all ages can be infected by the new coronavirus but older people and those with underlying diseases (such as asthma, diabetes and heart disease) are at higher risk of severe illness.
There have been 55,924 lab confirmed cases as of Feb 20. The median age is 51, with the majority of cases (77.8%) aged between 30-69 years, according to the Report of the WHO-China Joint Mission on Coronavirus Disease 2019 (COVID-19).
Disease in children is relatively rare with around 2.4 percent of the total reported cases aged below 19. A very small proportion of those aged under 19 patients developed severe (2.5%) or critical disease (0.2%).
Claim: The virus was manufactured and leaked from a research lab in China
The Wuhan Institute of Virology, the top virus research agency in China, has been targeted by rumors and controversies since the outbreak. Rumors included the virus being artificially engineered and leaked from the institute's biosafety level-4 laboratory, which studies the deadliest pathogens, such as the Ebola and Marburg viruses.
One article published by The Washington Times on Jan 26 claimed the virus was part of a Chinese biological weapons program based at the institute.
There also were claims that the first patient contracting the virus was a graduate student from the institute and that the head of the institute sold experimental animals to a seafood market, where the first case of infection was reported, and leaked the virus from a lab.
In an open letter published in Lancet on Feb 18, 27 health experts from across the world condemned conspiracy theories surrounding the novel coronavirus.
The letter read "scientists from multiple countries have published and analyzed genomes of the causative agent, severe acute respiratory syndrome coronavirus 2 (SARS-COV-2), and they overwhelmingly conclude that this coronavirus originated in wildlife, as have many other emerging pathogens."
Please feel free to contact us by sending your questions to question@chinadaily.com.cn or commenting on China Daily app. We will ask experts to answer them.