How have China's clinical plans for COVID-19 improved?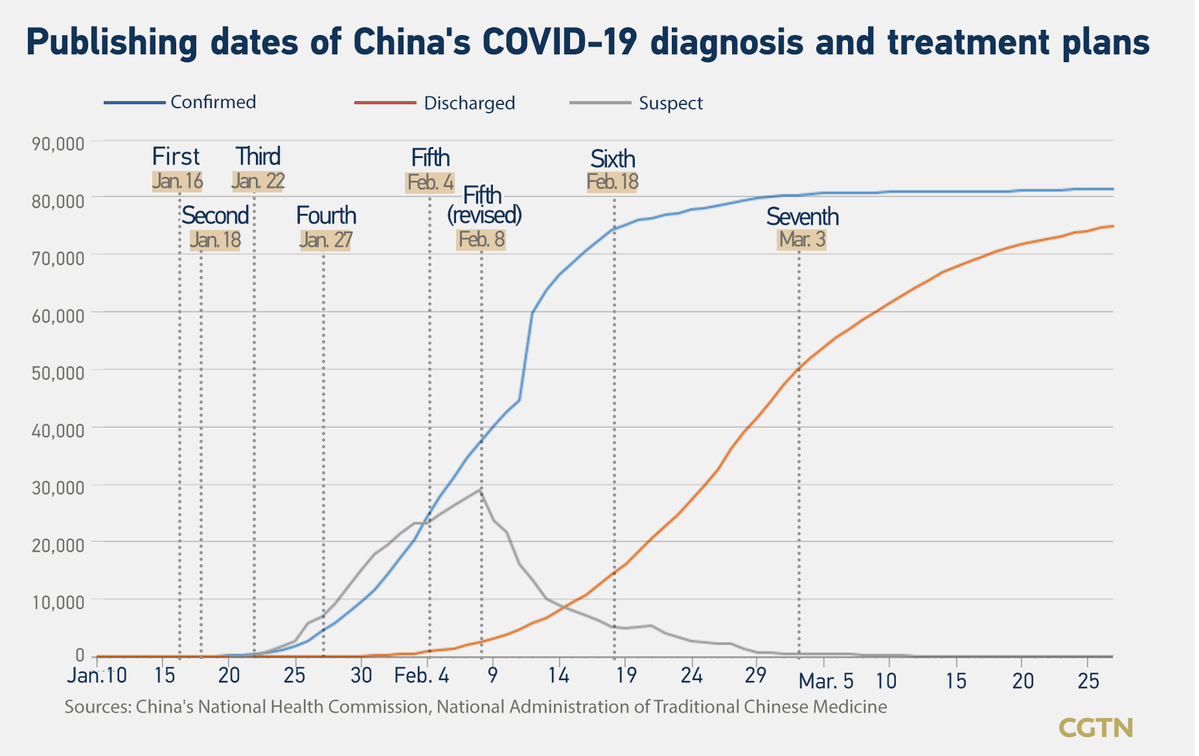 As an early front line of the COVID-19 epidemic, China has issued seven evidence-based guidelines on coronavirus diagnosis and treatment, which have proven to be effective in global epidemic prevention and control.
Soon after the outbreak, the experts from the National Health Commission formulated the first guidelines in January, and then updated six versions in less than two months to provide clinical staff with the latest effective methods in identifying, diagnosing and treating the disease, which had never been experienced before but with wide and quick infection rate.
CGTN analyzes the characteristics of the clinical diagnosis and treatment of the novel coronavirus pneumonia by comparing the seven versions, and gives a glimpse as to how they reflect Chinese clinicians and public health professionals' improving knowledge of the disease.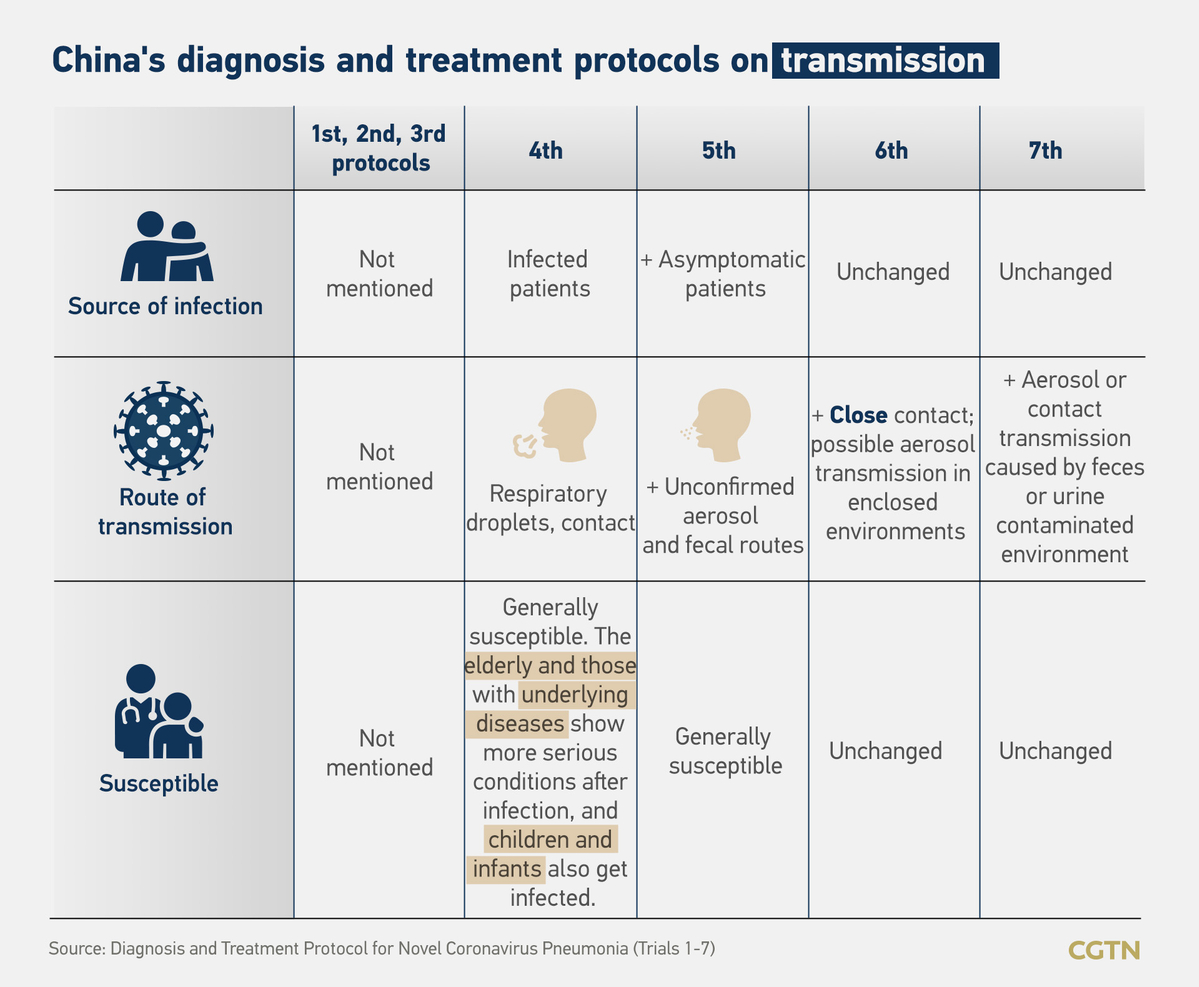 The fifth version first identifies asymptomatic infected people as an infectious source.
Apart from the main route of transmission – droplets and contact – the fifth, sixth and seventh versions state possible transmission through aerosols and digestive tracts, which remind healthcare workers to pay attention and take more stringent protective measures when performing aerosol-generating procedures.
Please feel free to contact us by sending your questions to question@chinadaily.com.cn or commenting on China Daily app. We will ask experts to answer them.