How have China's clinical plans for COVID-19 improved?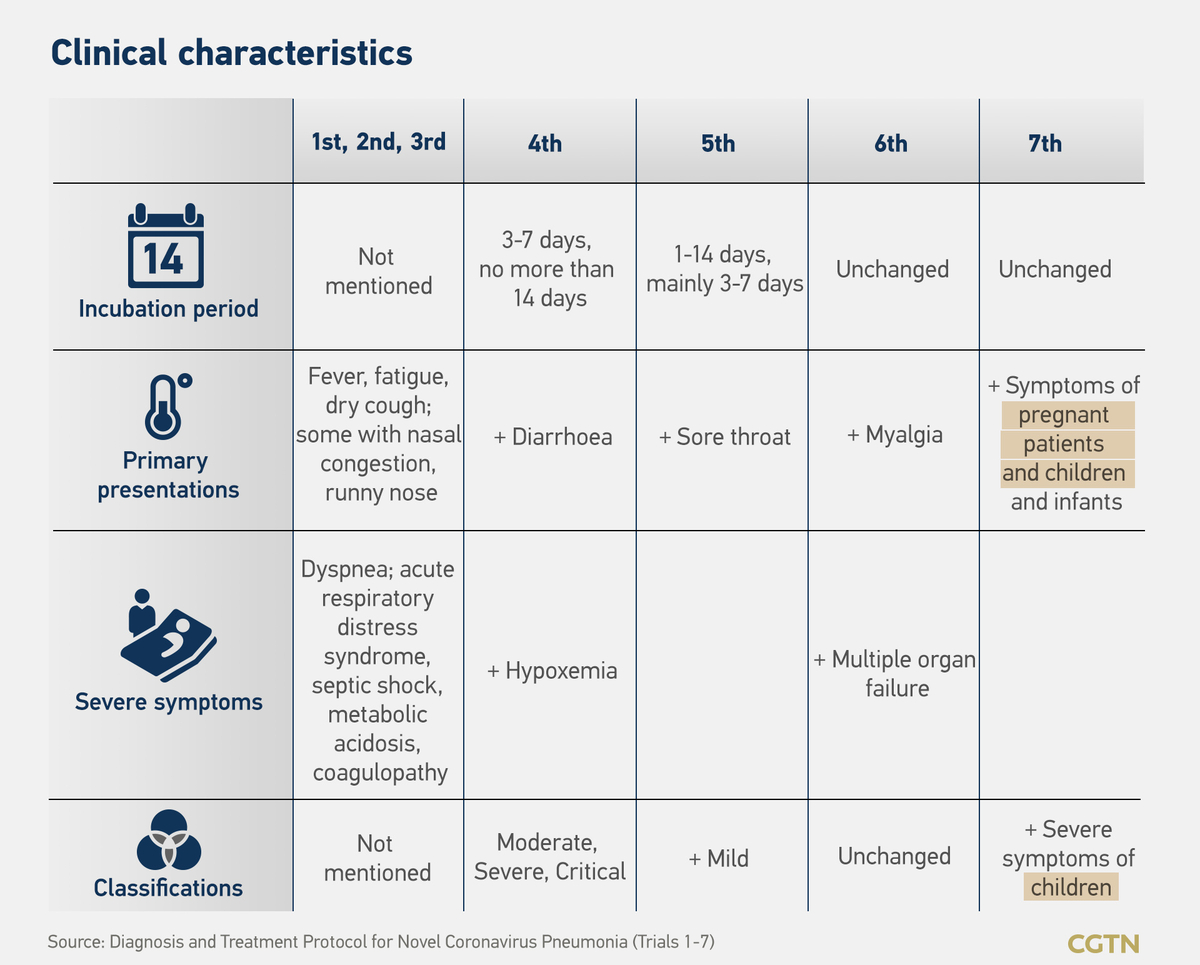 Compared with the previous ones, the fourth trial clarifies the epidemiological characteristics, the susceptible population and incubation period. It also starts clinical classification and adds psychological counseling treatment.
In terms of traditional Chinese medicine (TCM) treatment, it proposes specific medication prescriptions for different periods such as the "medical observation" and "clinical treatment" periods.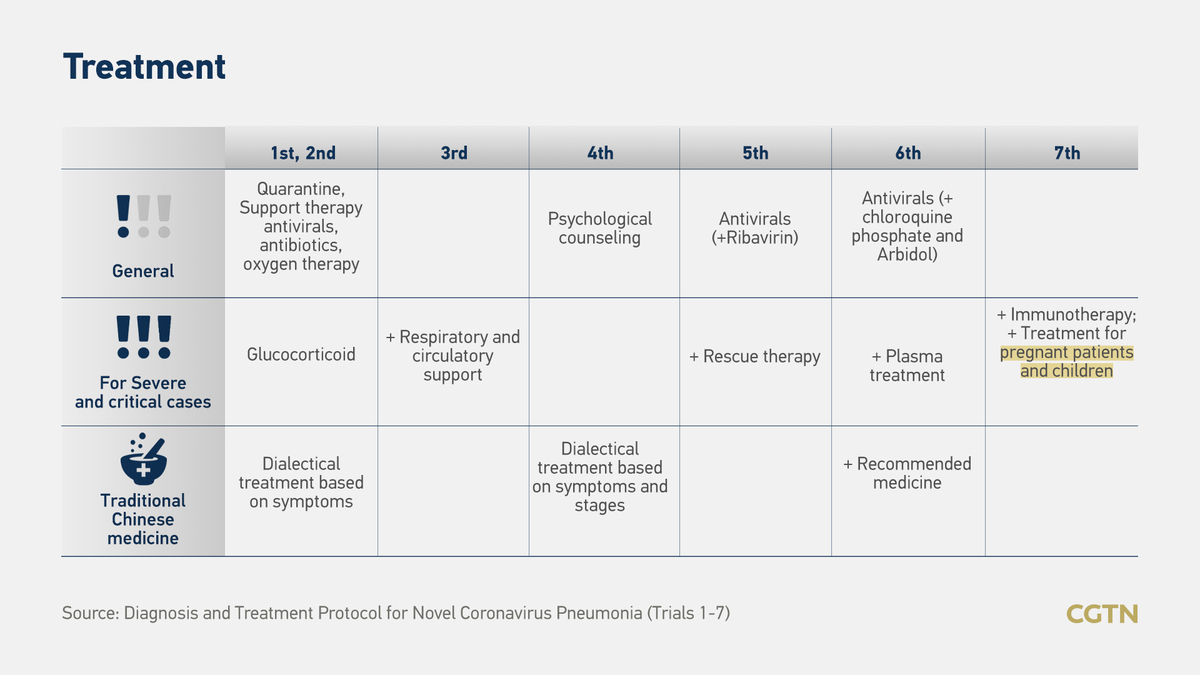 The fifth edition updates the epidemiological characteristics, disease classifications, and diagnosis and treatment methods. In particular, different methods are proposed in the diagnosis between Hubei Province and the rest of China.
The sixth edition adjusts and updates TCM treatment, and increases recommended medicine based on the stages in the previous edition.
Please feel free to contact us by sending your questions to question@chinadaily.com.cn or commenting on China Daily app. We will ask experts to answer them.