COVID-19 asymptomatic patients: Answers to frequently asked questions
Share - WeChat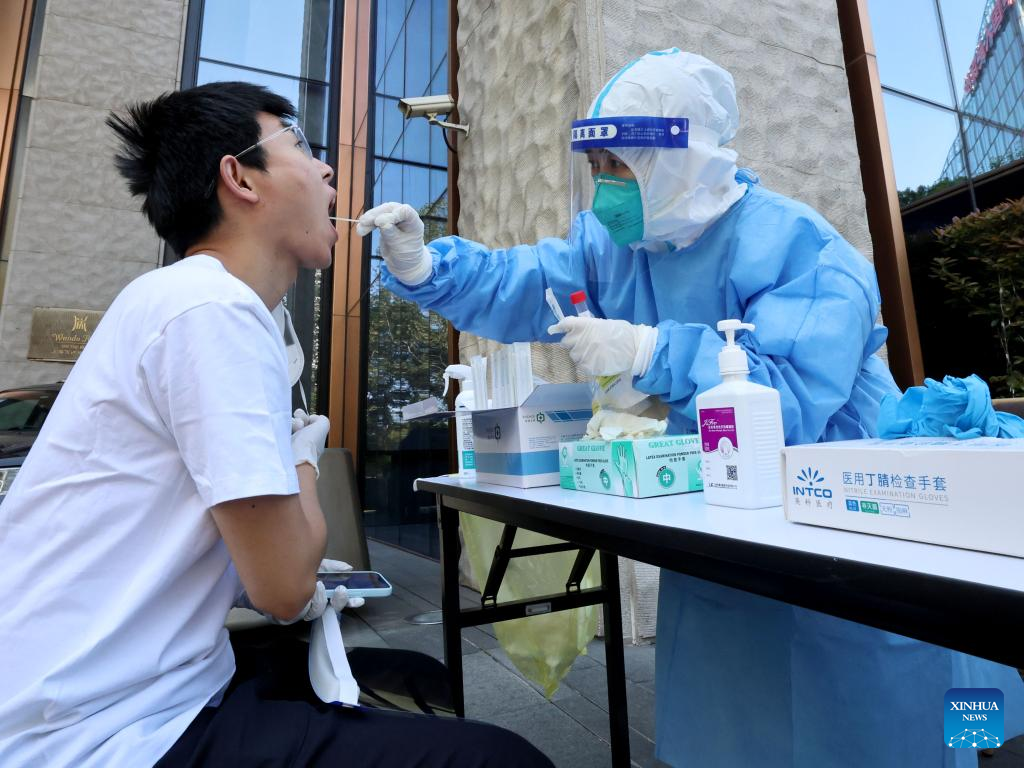 Q: How to find asymptomatic patients?
A: There are three approaches to identifying asymptomatic patients: (1) proactively testing close contacts of confirmed cases during their medical observation period; (2) proactively testing those who have been exposed to the virus during infection source tracing; and (3) proactively testing key populations such as those who have traveled to regions with ongoing COVID-19 transmissions.
Q: Why are there many asymptomatic infections in the latest outbreak in Shanghai?
A: The pathogenicity of the Omicron variant is weaker than its predecessors. This means those who are infected by the Omicron variant are more likely to display mild or no symptoms.
Additionally, vaccination of large-scale populations has played a very important role in protecting the vulnerable, reducing the degree of severity and mortality rate and causing the proportion of mild or asymptomatic patients to increase.
Lastly, fast initial screenings conducted by the nation's pandemic prevention system helped with identifying those who are asymptomatic or in the early stages of infection.