FAQs on COVID-19 vaccination for seniors
Share - WeChat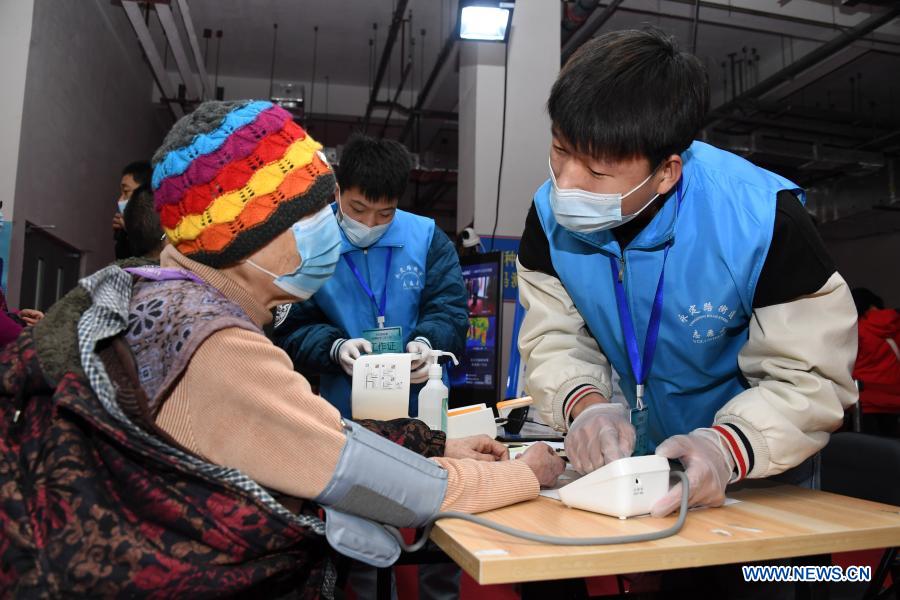 Q: Do seniors face additional risks or adverse effects after getting vaccinated?
A: Previous clinic trials showed the COVID-19 vaccines have good performance on safety and immune effects.
China has been closely monitoring the potential adverse effects following the immunization. Data shows recipients aged over 60 are slightly less likely to experience adverse effects after receiving a vaccine shot than those aged below 60.
Most elderly recipients aged over 60 reported common adverse effects. Severe adverse effects are very rare, which have been reported with a frequency of less than one in a million. So facing risks because of vaccination is very low.
Q: How can those who are unvaccinated due to health conditions better protect themselves against the disease?
A: Avoid going to places where crowds gather, or enclosed spaces, and reduce contact with strangers or people from other places.
Wear masks when having contact with strangers, going to indoor public places or taking public transportation.
Wash or disinfect your hands often and avoid touching your eyes, nose and mouth with your hands.
Keep your room well-ventilated.
Family members and caregivers who have contact with the elderly should get vaccinated and observe good personal protection.