FAQs on China's COVID sequential booster immunization
Fully vaccinated people in China can now choose to receive a different shot from their original inoculation as a booster in a process called sequential immunization.
Here are some important details you should know about the sequential booster immunization.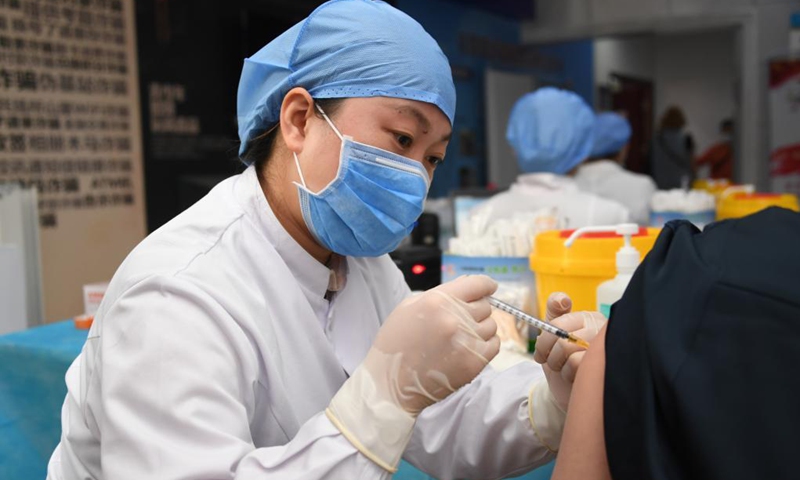 1. What is sequential immunization?
Sequential immunization is a vaccination strategy that uses different types of vaccines for original and booster inoculations.
2. Who can get a sequential COVID-19 booster shot?
People must meet the following requirements to be eligible:
- Over 18 years old;
- Fully vaccinated with inactivated vaccines produced by Sinovac, Sinopharm Beijing or Sinopharm Wuhan;
- At least 6 months have passed since a second dose has been inoculated.
3. What are the vaccine options for a sequential booster shot?
Those eligible can choose between a protein subunit COVID-19 vaccine made by Anhui Zhifei Lingcom Biopharmaceuticals and a viral vector vaccine developed by CanSino Biologics.
4. What are the advantages of sequential immunization?
Sequential immunization is often rolled out when dealing with tricky and fast-mutating viruses.
This method is favored for combining the advantages of different vaccines and preventing people at risk of side effects for one particular kind of vaccine from going through them again.
Compared with a homologous booster vaccination strategy, sequential immunization can improve the breadth, strength, durability and functionality of immune response.
Please feel free to contact us by sending your questions to question@chinadaily.com.cn or commenting on China Daily app. We will ask experts to answer them.