Essential do's and don'ts for concerned owners
Interview with Tian Haiyan, senior veterinarian at the Beijing Guanshang Animal Hospital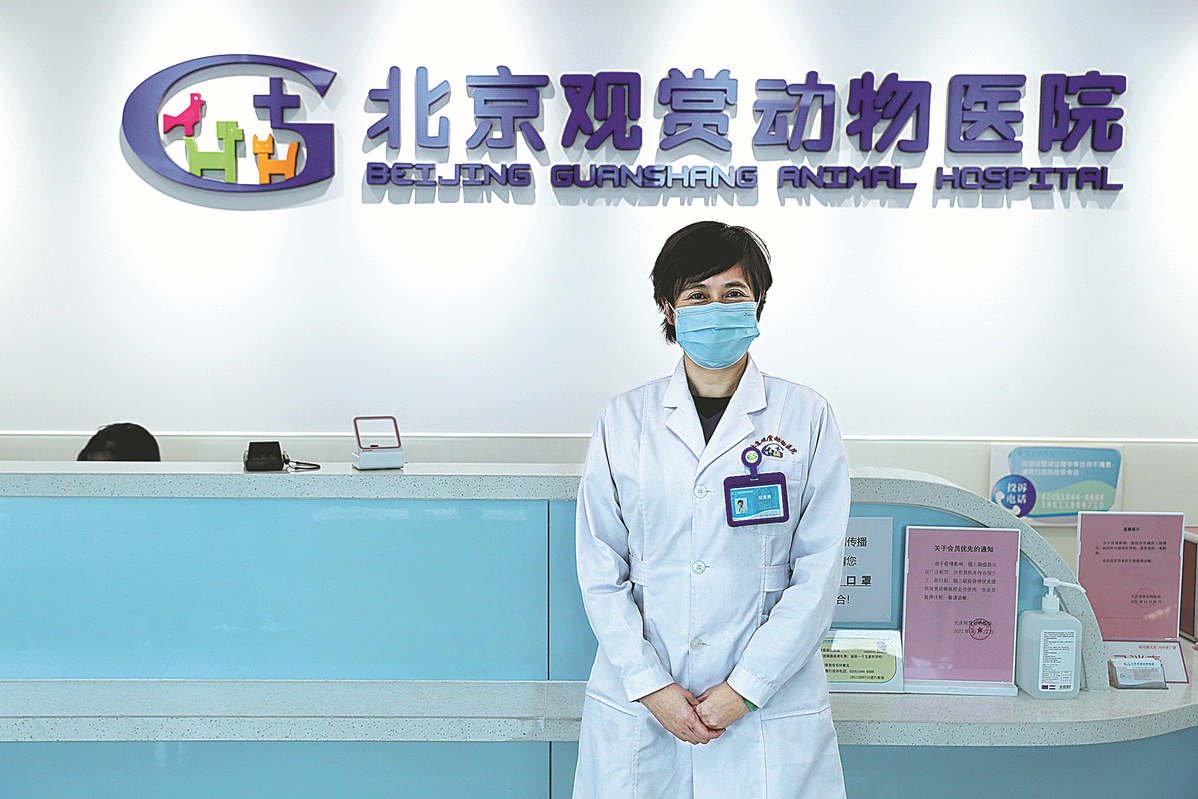 Q: Is it possible for the novel coronavirus to spread between pets and people?
A: The World Organization for Animal Health advises that there is currently no evidence to suggest that animals infected by humans are playing a role in the spread of COVID-19. The current spread of the disease is driven by human-to-human transmission.
We know it can spread from people to animals in some situations, especially during close contact with a person infected with COVID-19. Based on the information available to date, however, the risk of pets spreading COVID-19 to people is considered to be low.
Q: How can people protect their pets if they think they might be infected with the virus or the disease?
A: We recommend that people suspected of having COVID-19 limit contact with animals and have another member of their household care for the animals wherever possible. If friends or other family members cannot help, contact local pet clinics or community officials. In some cities, such as Beijing, there are volunteers or professional organizations that can take care of pets if necessary.
Q: How can people who are self-isolating care for their animals?
A: They should avoid contact with pets and other animals if they have self-quarantined.
If they can't do that, they must remember to keep contact to a minimum, wash their hands before and after handling animals, avoid kissing, being licked by or sharing food with animals, and prevent them from interacting with other people.
Q: How can sick people protect their pets?
A: They can contact staff members from their residential area, call their area's government service hotline or inform the local disease control and prevention department.
It's important to follow the advice of the professionals. China currently has no standardized national solution, but some cities have gradually announced a number of options to deal with the problem.
Q: Can people walk their dog if they are self-isolating or in quarantine?
A: People in self-quarantine or self-isolation must not leave home, even to take the dog for a walk. Also, they shouldn't have any visitors during this time, so this rules out having someone else come over to walk the dog. Instead, people can teach their animal new tricks or use interactive toys and games to keep it entertained and help it burn energy.
Please feel free to contact us by sending your questions to question@chinadaily.com.cn or commenting on China Daily app. We will ask experts to answer them.