Explainer: What are 'space-time contacts'?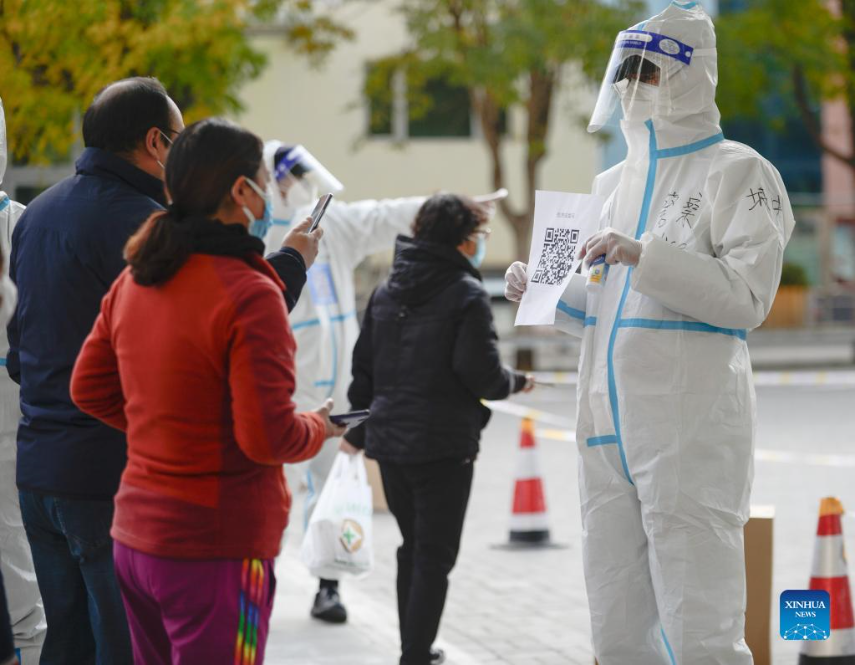 As part of China's COVID-19 control efforts, a new contact-tracing method has been used to rapidly identify people at risk of infection.
Some people in the southwestern city of Chengdu recently received a message on their phones saying they were identified as "space-time contacts" of confirmed cases.
According to the definition from the local health authorities, "space-time contact" refers to a person identified as having stayed in the same space as a confirmed COVID-19 patient, within an area 800 meters in length and 800 meters in width, for over 10 minutes. The determination is based on tracking mobile phone signals.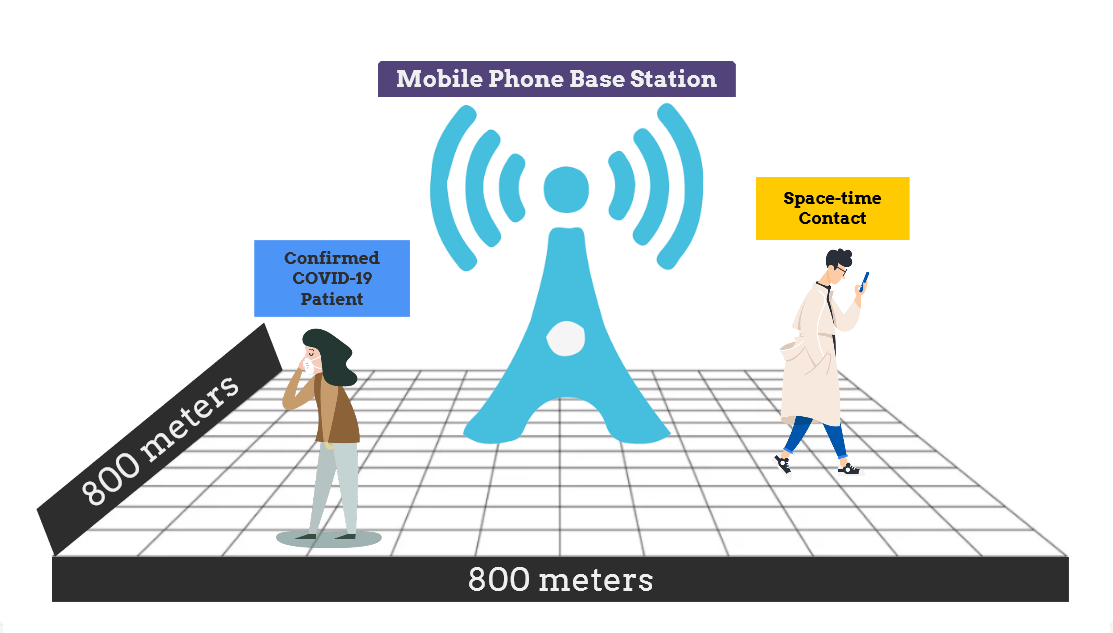 The health codes on the mobile phones of those labeled as a "space-time contact" change from green to yellow, meaning they are no longer free to travel around.
"Space-time contacts" are required to take two nucleic acid tests twice in three days and practice self-quarantine until negative test results are obtained.
The new approach has also been used in other areas, including the city of Beijing, as well as Henan and Fujian provinces, and the definition of the term and testing requirements vary across localities.
Experts said the new contact-tracing method helps quickly identify people at risk of infection and reduce the workloads of health workers.
Li Menglei, an official from the Henan Center for Disease Control and Prevention, said an epidemiological investigation requires strenuous efforts to pinpoint people who have had contact with a confirmed case.
"Space-time contacts" have slightly lower infection risk than close contacts, but higher risk than ordinary risk groups, he said.
According to the national guideline on COVID-19 prevention, close contacts are individuals that have stayed within the same enclosed space as a confirmed case.
Though the risk of aerosol transmission of the novel coronavirus in closed spaces has been confirmed, there is not yet definitive conclusion on how transmissible the virus is in the open air.
The tracing method involving "space-time contacts" may not be ideal, but it could be better than conducting city-wide nucleic acid tests, said Jin Dongyan, a virology expert at the University of Hong Kong.
Please feel free to contact us by sending your questions to question@chinadaily.com.cn or commenting on China Daily app. We will ask experts to answer them.