Vaccines won't create more contagious variants: expert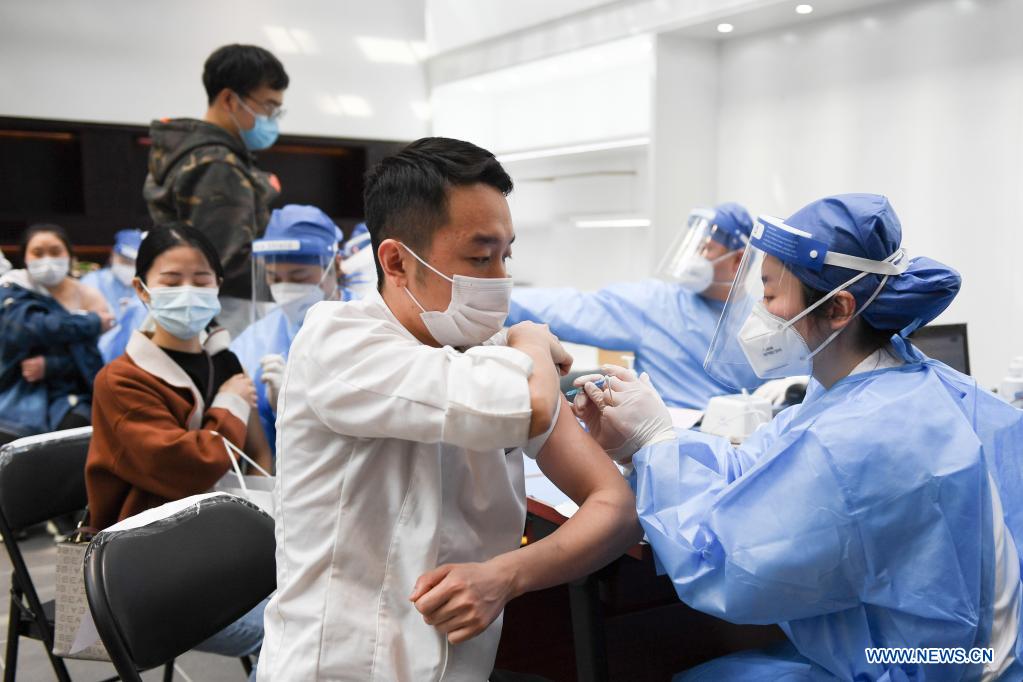 Vaccines can effectively suppress the spread of COVID-19, and will not lead to the creation of more contagious variants of the virus, said Shao Yiming, a member of China's COVID-19 vaccines research and development task force.
Shao made the comment during a news briefing on Wednesday in response to speculation that mass inoculation of COVID-19 vaccines can pressure the virus to mutate into a more serious version.
"This speculation has no scientific basis," he said.
Shao said mutation is inevitable in a virus, but for a virus to mutate into something more worrying, it must accumulate a certain amount of key mutations by replicating itself and infecting new people repeatedly.
"We can cut the transmission of COVID-19 either by public health prevention and control measures, or by administering vaccines," he said, adding if transmission is reduced, the virus will be in a less favorable condition to pass on its mutation.
The immune system of the human body can exert selection pressure on the virus, potentially pushing it to mutate into something that can survive better in the host. However, if the person has been inoculated, the immune system will overpower the virus and greatly reduce its chance to replicate and mutate, Shao said.
As a result, mass inoculation can reduce the likelihood of the COVID-19 virus mutating into a more contagious version. Even if new variants do emerge, a public that is well-inoculated will be protected long enough for researchers and companies to develop new vaccines for the new strains, he said.
Please feel free to contact us by sending your questions to question@chinadaily.com.cn or commenting on China Daily app. We will ask experts to answer them.