Technical guideline for the inoculation of COVID-19 vaccines
Share - WeChat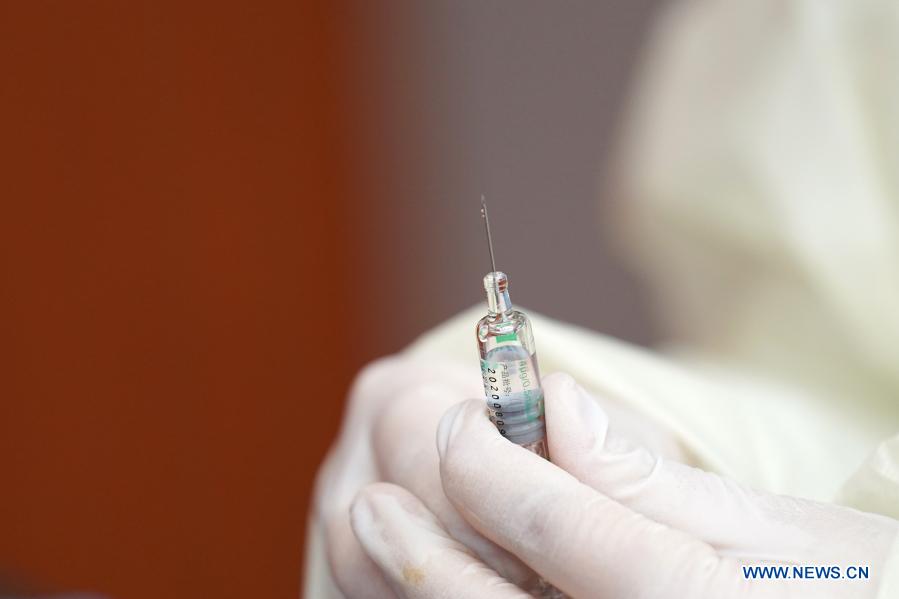 3 Other matters of concern
(1) Late vaccination or follow-up vaccination
For the two-dose or three-dose vaccination, if you have not completed the vaccination within the schedule, it is recommended to continue the vaccination as soon as possible. You do not need to start over again.
For those who have received two doses of inactivated vaccines within 14 days, one dose of follow-up inactivated vaccine should be given within three weeks of the second dose. For those who have received two doses of inactivated vaccines within 14-21 days, there is no need for more doses.
(2) Booster shot
Booster shots are not recommended for the time being.
(3) Simultaneous inoculation with other vaccines
It is not recommended to take the COVID-19 vaccine with other vaccines at the same time. The interval between the inoculation of COVID-19 vaccine and other vaccines should be longer than 14 days. Such an interval is not required when being inoculated with the rabies vaccine, tetanus vaccine, or immune globulin due to injuries.
(4) Replacement
At this stage, it is recommended to use the same vaccine product to complete the vaccination.
(5) Infection testing and antibody screening
There is no need to carry out nucleic acid and antibody testing before vaccination; and it is not recommended to have routine antibody testing after vaccination to evaluate whether an immune response has been elicited.
(6) Groups not suitable for vaccination
a. Those who are allergic to the ingredients of the vaccine or who have history of allergy to the same type of vaccine;
b. History of serious allergy to vaccines (such as acute allergic reactions, angioedema, breathing difficulty);
c. People with uncontrolled epilepsy and other serious neurological diseases;
d. Patients with fever, or acute diseases, or during acute attacks of chronic diseases, or patients with uncontrolled severe chronic diseases;
e. Women during pregnancy.