Group COVID immunity still low in Wuhan: Lancet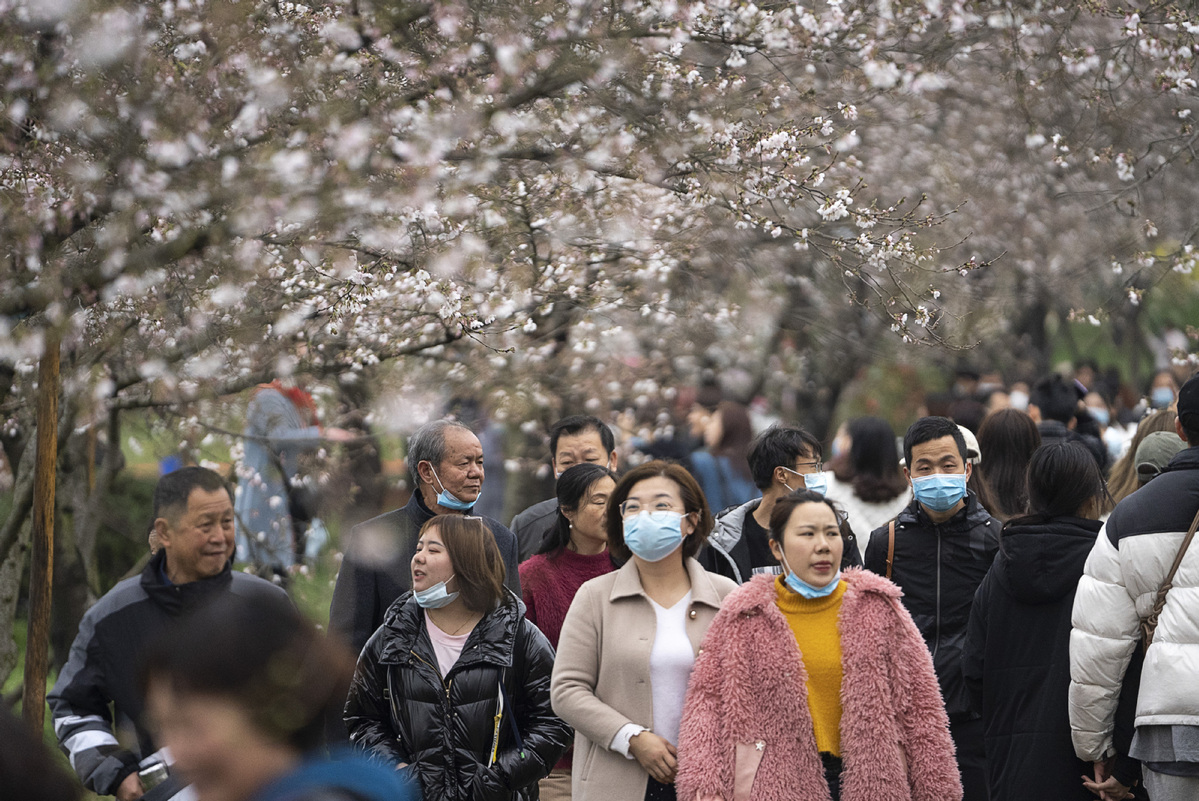 Only 2.7 percent of people in Wuhan, Hubei province have neutralizing antibodies against the novel coronavirus, which means the public generally lacks immunity. Therefore, strong measures should be taken to prevent a domestic recurrence of the pandemic, a paper published in The Lancet said on Friday.
The research team sampled the blood of 9,542 people across 13 districts of Wuhan after the city's lockdown was lifted in April 2020 to study the infection and immunity rate of the city.
Among the subjects who tested positive for antibodies, 40 percent had neutralizing antibodies, the type that can effectively provide protection against the virus. A follow-up study showed that neutralizing antibodies can exist for at least nine months, which means immunity against the virus, once induced, can last a long time. This helps in evaluating the protective effects of vaccines.
However, only 2.7 percent of all subjects in the research had neutralizing antibodies, which suggests the natural immunity of humans against the virus is low, it said.
The research also found the antibody-positive rate for females was higher than males, and the rate of seniors — people older than 66 — was higher than younger people. The rate for medical workers was higher than all others, it said.
Wang Chen, the lead author of the paper and president of the Chinese Academy of Medical Sciences and Peking Union Medical College, said the survey is important for working out strategies for strengthening prevention and control of the pandemic.
Please feel free to contact us by sending your questions to question@chinadaily.com.cn or commenting on China Daily app. We will ask experts to answer them.