Experts clarify details on vaccinating the elderly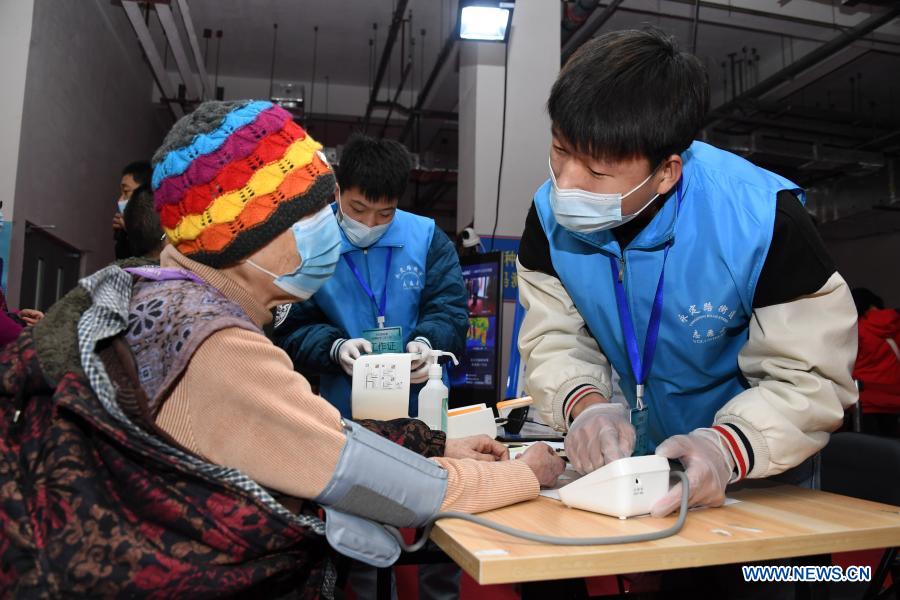 As the COVID-19 vaccine has been approved for people over 60, whether the age group can be vaccinated has become a hot topic among the public.
Many doubts arise with each potential underlying complication. For example, what happens if an elderly person has been diabetic for decades, or he or she suffers from hypertension or other cardiovascular and cerebrovascular diseases? Can they get vaccinated?
Experts have tried to assuage those concerns by providing a few basic instructions. When elderly people get vaccinated, they should not do so during the acute period of chronic diseases; second, it is not recommended for those with severe or poorly controlled hypertension and hyperglycemia.
They should also be aware if they have malignant tumors, then they cannot be inoculated for a period of time. And as many worry they can't get vaccinated if they have a heart condition, experts say if their coronary heart disease is well controlled and there are no frequent attacks then they can get injected.
Furthermore, when an elderly person is vaccinated, they need to read the informed consent form carefully and inform the medical staff of their health conditions, to help doctors decide whether they can get vaccinated.
As for why the elderly are not given priority for vaccination in China, experts also volunteered their opinions.
"When designing clinical trials, for safety reasons, trials were conducted first on those between 18 and 59, so this was the age group where the data and results are available the earliest, and then people over 60 and under 17," said Yang Xiaoming, chairman of Sinopharm's China National Biotech Group, a major COVID-19 vaccine producer in China.
At present, instructions for the two new coronavirus vaccines approved by Sinopharm indicate the suitable vaccinated age group is "above 18 years old", which implies people over 60 are included.
Another reason is China's current epidemic is under good control.
"The number of infected cases in China is rather small, and the infection rate of the elderly is very low, so it is possible to carry out vaccination work in a staggered manner," said Yin Weidong, chairman and CEO of Sinovac Biotech Ltd.
The COVID vaccine itself is very safe and does not induce exacerbations of underlying diseases. It is important to note that, however, vaccination should be postponed if a disease has left the person in an unstable state, according to Yin.
"Senior citizens need to be monitored for vital signs, such as blood pressure, after receiving the COVID-19 vaccine," said Min Haiyan, a chief physician at Yunnan Provincial Infectious Disease Hospital.
As of 9:30 am Sunday, Beijing has provided coronavirus vaccinations for around 6.66 million people, according to the city government. The city has started to vaccinate people who are above 60 and in good health.
Please feel free to contact us by sending your questions to question@chinadaily.com.cn or commenting on China Daily app. We will ask experts to answer them.