Beijing to offer COVID-19 vaccination to key groups at nursing homes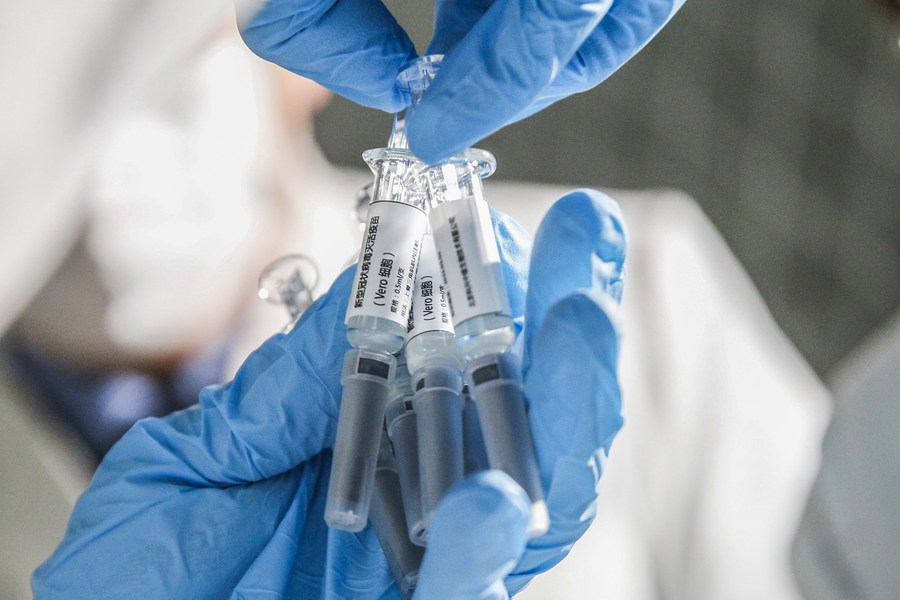 Beijing will provide COVID-19 vaccination for key groups at local nursing homes, including the elderly and caregivers, on a voluntary basis, as part of the efforts to avert potential coronavirus risk at such institutions during autumn and winter, local authorities said.
The groups include workers at old people's nursing homes, such as kitchen staff members, security guards and cleaners, as well as the elderly living there in suitable physical condition, according to a recent document released by the municipal Civil Affairs and Finance bureaus, Beijing Daily reported on Friday.
The document also said it will conduct nucleic acid testing based on regular sampling for high-risk groups every month, including kitchen workers and residents who leave a nursing home to see a doctor. The test will cover all people in nursing homes in medium and high-risk regions of the city.
All fresh food and express packages, especially imported cold-chain food, should be disinfected strictly before entering nursing homes. Routine disinfection should be strengthened in key areas, such as kitchens, storerooms and public restrooms, it said.
It also adjusted rules for the elderly who have to go out. Those who don't visit hospitals and can return on the same day don't need to quarantine, with health monitoring strengthened. Residents who visit hospitals temporarily should live in a separate room and not have contact with others for seven days after their return.
The document also suggested non-contact visits from residents' family members, such as talking through video or intercom devices between glass barriers at nursing homes.
Please feel free to contact us by sending your questions to question@chinadaily.com.cn or commenting on China Daily app. We will ask experts to answer them.