Chinese researchers find evidence showing coronavirus not man-made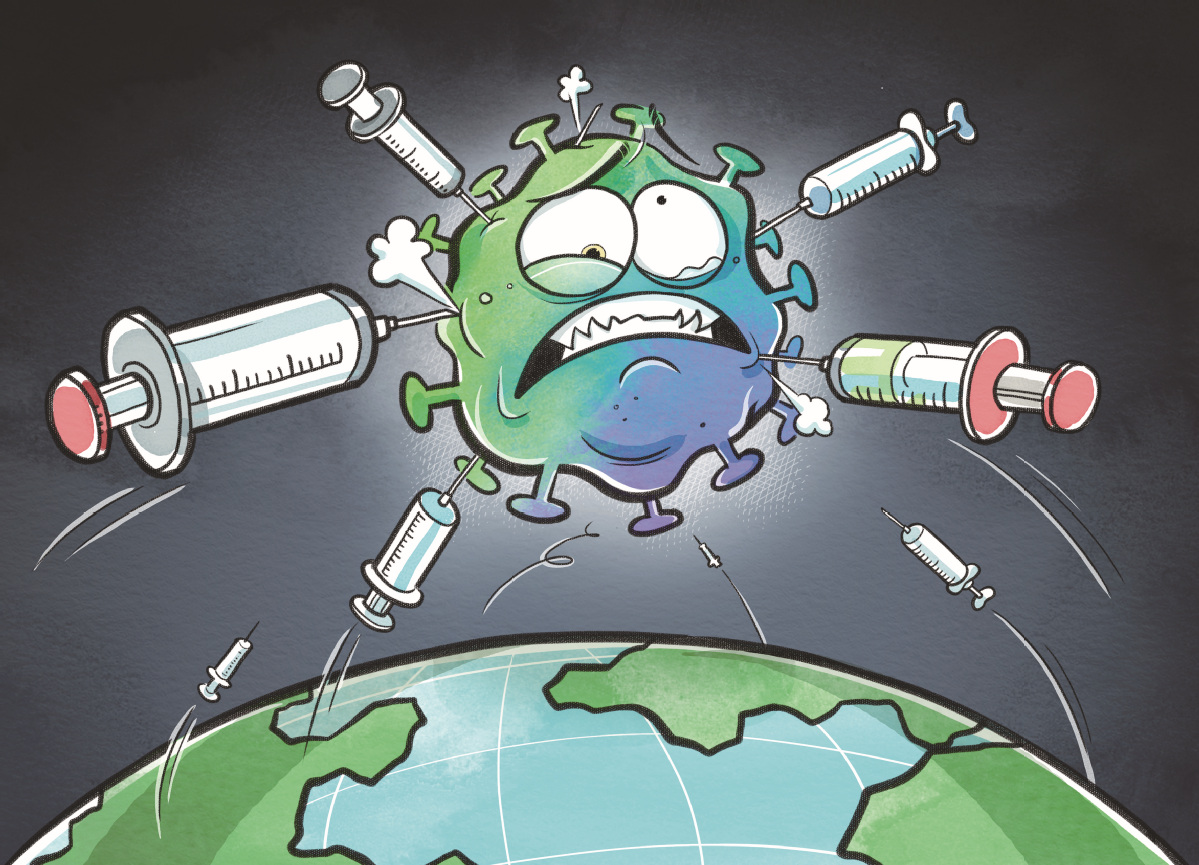 JINAN -- A team of Chinese scientists has found strong evidence that the novel coronavirus is of natural origin and not leaked from a laboratory.
The researchers made the discovery by analyzing a close relative strain of the virus, denoted RmYN02, which is derived from bats and shares a high degree of identity with the novel coronavirus in the 1ab region of the genome.
Researchers found that the strain, in a similar manner to the novel coronavirus, was characterized by the insertion of multiple amino acids at the junction site of the S1 and S2 subunits of the spike protein. This provides strong evidence that such insertion events can occur naturally during the evolution of coronaviruses.
"The significance of the discovery is that it clarifies some problems on the origin of the coronavirus," said Shi Weifeng, a professor with Shandong First Medical University and a leader of the team.
The finding, coupled with a previous one on a coronavirus strain derived from pangolin, shows that two genetic characteristics of the novel coronavirus both exist in nature, providing strong evidence that the novel coronavirus is not leaked from a laboratory, said Shi.
A paper on the research, jointly conducted by the university and institutes of the Chinese Academy of Sciences, has been published in the journal Current Biology.
Please feel free to contact us by sending your questions to question@chinadaily.com.cn or commenting on China Daily app. We will ask experts to answer them.