How to bridge the digital divide in online education?
It is important to note that the information provided in this Series is intended for your general knowledge only and is not a substitute for professional medical advice or treatment.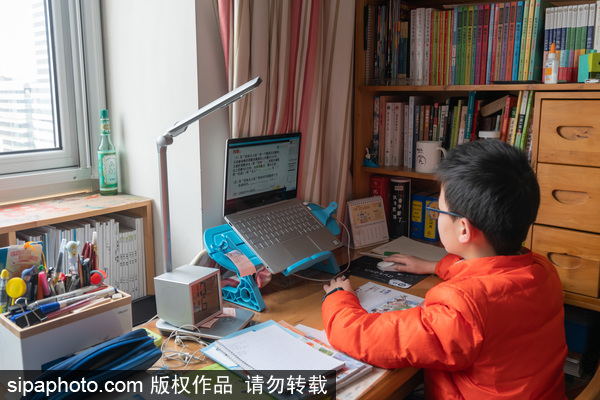 Middle schools and primary schools in China have adopted online education since mid-February. In the process, digital divide in urban and rural education has emerged around issues such as digital infrastructure, network affordability, and teacher's digital information literacy. Over recent years, China has gradually addressed the "last mile problem" of rural network infrastructure. By the end of the third quarter of 2018, the proportion of administrative villages connected to optical fiber had reached 96 percent, and that of villages in poverty connected to broadband had reached 94 percent. Nevertheless, some students in remote rural areas still have no or only partial access to the internet and are unable to learn online, especially through video channels due to constraints like lack of devices, no network coverage or weak signal, and payment issues related to bandwidth use. In addition, many teachers are not used to online teaching, as there are distinct gaps among teachers in digital information literacy across different regions and generations. These issues have soon attracted great attention from the government, enterprises and schools, which have been working in collaboration to quickly narrow the gap within a short time.
Firstly, with regard to the infrastructure divide, government agencies and enterprises have taken immediate measures to provide targeted assistance. On the one hand, the government and enterprises have worked together to establish base stations and broadband network in remote rural areas. After seeing media reports on students' tough learning conditions, China Tower contacted the teachers and students and worked overtime across different regions to construct base stations in remote villages in Tibet, Yunnan and a few other provinces within a dozen days. On the other hand, the "DBS (direct broadcast satellite) + Education" mode has benefited remote areas through TV live classes. China's National Cloud-Platform for Educational Resources and Public Service and China Educational Television have been providing free online teaching and learning resources for primary and secondary school students.
Secondly, with regard to the affordability divide, people from all walks of life have offered to help. The government has implemented policies of broadband speed improvement and mobile data payment relief for underprivileged families. Many enterprises and charities provided support for students and families in need, donating mobile phones and laptops. The communications companies offered data allowance specifically for online classes. Besides, leading internet companies have also introduced free online classes.
Thirdly, with regard to the digital information literacy divide, the Ministry of Education has offered online teaching capability training packages, and schools have also organized training sessions for online teaching. In addition, teachers have also been proactively improving their skills through self-learning and mutual learning. In the meantime, the public online classes have made high-quality resources from experienced teachers available across the whole country, which also to some extent bridged the gap of teacher resources between rural and urban areas.
Online education during the outbreak of COVID-19 is an unexpected test. It is impossible to bridge the educational digital divide at one strike. It is hoped that these contingency plans will become normal policies aftermath and continuously lead to inclusive development.
Notes: The 43rd Statistical Report on Internet Development, China Internet Network Information Center
References:
[1] http://www.cac.gov.cn/2020-04/03/c_1587458791111821.htm
[2] http://www.chinanews.com/cj/2020/03-21/9133177.shtml
[3] http://www.gov.cn/xinwen/2020-02/29/content_5485057.htm
[4] http://www.sasac.gov.cn/n4470048/n13461446/n14083249/n14083256/c14218356/content.html
Author: Jiang Xiheng, Center for International Knowledge on Development
Please feel free to contact us by sending your questions to question@chinadaily.com.cn or commenting on China Daily app. We will ask experts to answer them.