Do medical staff need extra equipment such as goggles or face shields in addition to mouth- and nose-protection face masks?
It is important to note that the information provided in this Series is intended for your general knowledge only and is not a substitute for professional medical advice or treatment.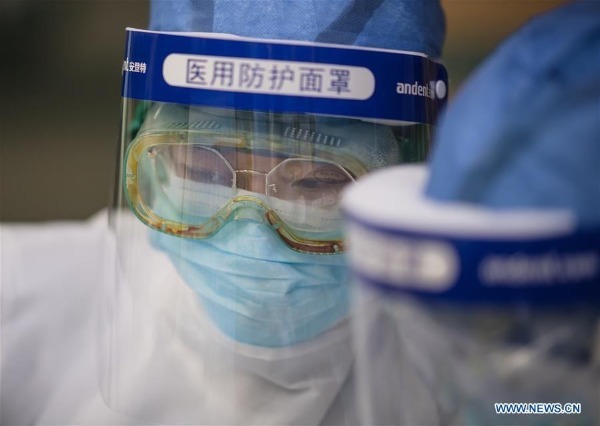 Chinese health-care workers strictly follow Level III protection requirements in daily clinical practice. Healthcare workers who enter contaminated areas are required to wear N95 or N95-equivalent respirators and goggles. Face masks or face shields are additionally needed if the procedure is likely to generate splashes or sprays of sputum, blood, or other body fluids. For those performing aerosol-generating procedures, such as endotracheal intubation, extubation, and tracheostomy, the powered air purifying respirator is highly suggested if available. As we know, more than 40,000 healthcare workers who assisted Hubei province as members of medical aid teams had followed such protective standards, and to date there have been no report of healthcare personnel infections. Evidently, the above mentioned protective measures can effectively protect health-care workers in care of patients with COVID-19.
However, some guidelines suggest using only surgical/medical masks as opposed to respirator masks and other personal protective equipment when healthcare workers perform non-aerosol-generating procedures on patients with COVID-19 [1].
Reference:
[1] Alhazzani W, Møller MH, Arabi YM, et al. Surviving Sepsis Campaign: guidelines on the management of critically ill adults with Coronavirus Disease 2019 (COVID-19). Intensive Care Med. 2020 Mar 28. doi: 10.1007/s00134-020-06022-5.
Author: Dr. Zhou Jiancang, MD, Executive Vice-President of Jiangshan Hospital affiliated to Sir Run Run Shaw Hospital, Zhejiang University School of Medicine (Intensive care attending physician)
Please feel free to contact us by sending your questions to question@chinadaily.com.cn or commenting on China Daily app. We will ask experts to answer them.