Does China export fake, inferior medical products?
The following is one of the 16 most common rumors about the COVID-19 epidemic related to China, compiled and published by the Chinese embassy in Germany. The original version was published in Chinese and German. China Daily did some minor editing and updated a few figures in translation.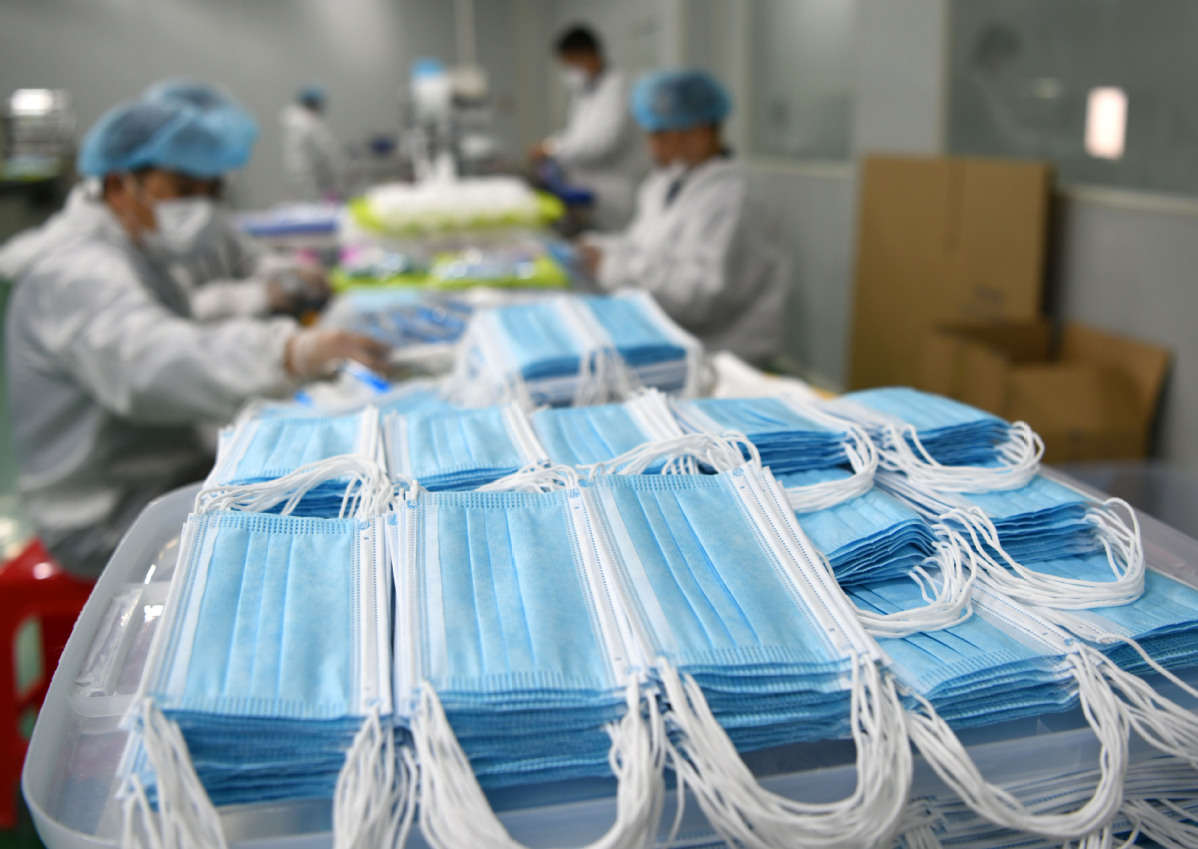 Rumor: Medical supplies imported from China are fake and inferior products.
Fact: China carries out strict quality tests on all medical products exported. Part of the problem stems from misuse or different quality standards.
According to China's General Administration of Customs, China exported 55 billion yuan ($7.77 billion) worth of epidemic prevention and control supplies from March 1 to April 25, 2020.
This include 21.1 billion masks, 109 million protective suits, 9.29 million infrared thermometers, 110,000 patient monitors, 763 million pairs of surgical gloves and 32.94 million pairs of goggles. Only an extremely small fraction of the exports was reported with quality problems.
Since April 2, 2020, the Chinese government has issued a policy to strengthen quality control of exported medical products. It is required that the exported goods not only obtain qualification from Chinese medical product supervision authorities, but also must meet the quality standards of the importing country.
Some media hyped about defects in China's medical products, but after verification, it was found that the issue was due to different product standards between China and Europe. In addition, some institutions did not strictly comply with the use instructions. Here are two popular examples:
On March 28, 2020, Dutch media reported that more than 600,000 masks bought from China had quality problems and were recalled by the country's health authority. Investigation by Chinese authorities found that the Chinese company had informed the Dutch import company that the masks were non-surgical masks before the shipment. Export declaration procedures were also performed in the name of non-surgical masks.
On March 23, 2020, a Czech health official told Czech media that the error rate of testing kits purchased from China was as high as 80 percent. Later, the Czech Deputy Health Minister Roman Prymula, an epidemiologist, made it clear that the kits had an actual error rate of between 20 and 30 percent, and that some medical staff members failed to follow the testing instructions, which led to the misunderstanding.
Please feel free to contact us by sending your questions to question@chinadaily.com.cn or commenting on China Daily app. We will ask experts to answer them.