Does China seek to expand its geopolitical influence by helping other countries fight COVID-19?
The following is one of the 16 most common rumors about the COVID-19 epidemic related to China, compiled and published by the Chinese embassy in Germany. The original version was published in Chinese and German. China Daily did some minor editing and updated a few figures in translation.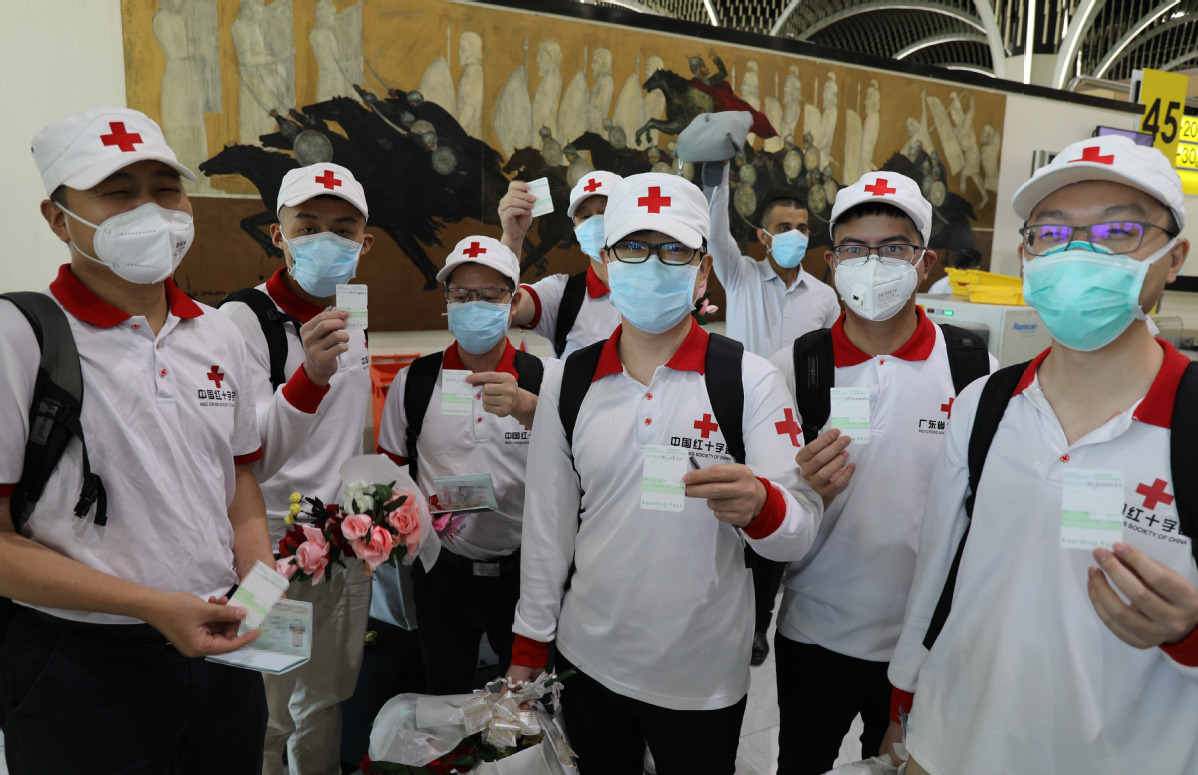 Rumor: China is helping other countries fight COVID-19 only to expand its geopolitical influence.
Fact: China helps other countries out of a humanitarian spirit and gratitude. It also stems from the firm belief in the community with a shared future for mankind. Moreover, China has accumulated some experience in fighting the virus and they may prove useful for others.
During the height of the outbreak in China in late January and early February, many countries, including Germany, have lent an altruistic hand to help China. The Chinese people have the tradition of returning kindness with more kindness. This has been stressed in the telephone conversations between Chinese State Councilor and Foreign Minister Wang Yi and his German counterpart Heiko Maas and European Union foreign policy chief Josep Borrell.
By April 23, China's central and local governments have donated 1.7 million masks and 24,000 sets of protective clothing to Germany. Many Chinese companies and civil organizations have also donated millions of masks, gloves, goggles and other protective supply to Germany.
The Chinese government has supported Germany's commercial procurement of medical supplies from China. At present, about 25 metric tons of medical supplies are exported from China to Germany every day by air.
China has accumulated some useful experience in fighting COVID-19. After about two months of strict prevention and control, the outbreak in China is basically under control. The WHO's European Office believes that China's experience can serve as references for other countries to help them formulate effective responses and treatments for serious patients.
http://www.euro.who.int/de/health-topics/health-emergencies/coronavirus-covid-19/news/news/2020/4/china-shows-covid-19-responses-must-be-tailored-to-the-local-context
Please feel free to contact us by sending your questions to question@chinadaily.com.cn or commenting on China Daily app. We will ask experts to answer them.