Does China conceal COVID-19 death toll?
The following is one of the 16 most common rumors about the COVID-19 epidemic related to China, compiled and published by the Chinese embassy in Germany. The original version was published in Chinese and German. China Daily did some minor editing and updated a few figures in translation.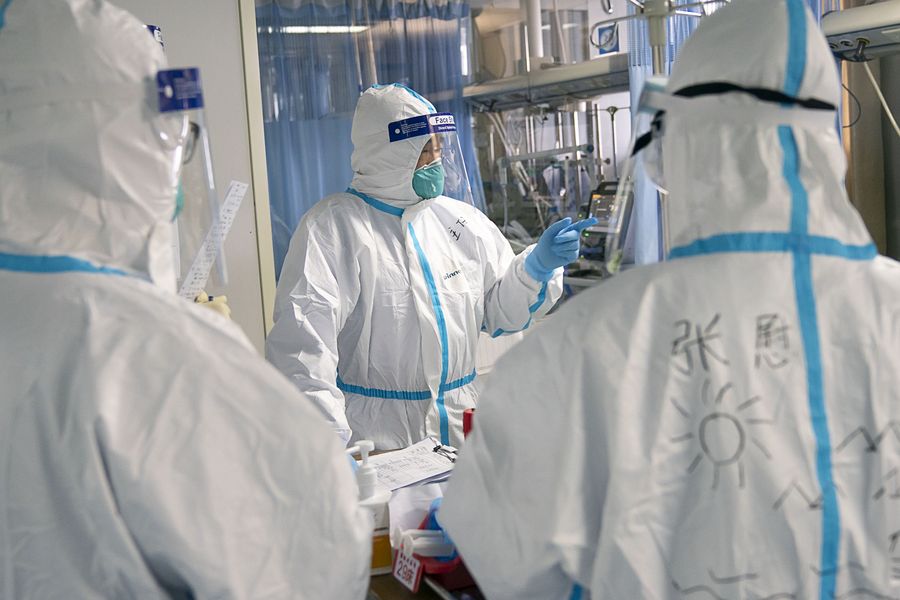 Rumor: China has whitewashed its COVID-19 confirmed and death cases.
Fact: China has always been transparent on the numbers of confirmed and deceased cases, and has fulfilled its duty of notifying the public.
By April 20, 2020, Wuhan reported 50,333 confirmed infections and 3,869 deaths, with a crude mortality rate of 7.69 percent, higher than the current global average.
China's relatively small numbers of confirmed and death cases were due to the nation's taking the strictest, most comprehensive and timely quarantine measures, including city-wide lockdown. These measures have reduced over 700,000 infections in China, according to an article published by the journal Science on March 30, 2020.
https://science.sciencemag.org/content/early/2020/03/30/science.abb6105?rss=1
Since the outbreak, the Chinese central government has dispatched more than 42,000 medical workers to Hubei province, built two designated hospitals with a total of more than 2,000 beds for severe patients, as well as 16 mobile cabin hospitals hosting around 13,000 beds for mild cases in Wuhan. All suspected patients and those in close contact with confirmed patients have been quarantined in designated areas. These measures have cut off the chain of transmission and stopped the epidemic from spreading. German newspaper Handelsblatt has praised the measures in an editorial.
https://www.handelsblatt.com/meinung/kommentare/kommentar-europa-lernt-nicht-aus-chinas-und-suedkoreas-erfolgen-in-der-corona-bekaempfung/25675546.html
On April 17, 2020, the Wuhan government revised the city's accumulated death toll of COVID-19 from 2,579 to 3,869, and the infection case from 50,008 to 50,333. The amendment is in line with the nation's relevant laws and regulations. It is also an international common practice to verify and revise statistics after the epidemic is under control. China released the updated numbers accurately and timely, and was praised by the WHO for leaving no case undocumented.
https://www.cnbc.com/2020/04/17/who-says-china-revised-coronavirus-infection-data-to-leave-no-case-undocumented.html
Please feel free to contact us by sending your questions to question@chinadaily.com.cn or commenting on China Daily app. We will ask experts to answer them.