How did China address the shortage of ventilators in the early days of the epidemic in Wuhan?
It is important to note that the information provided in this Series is intended for your general knowledge only and is not a substitute for professional medical advice or treatment.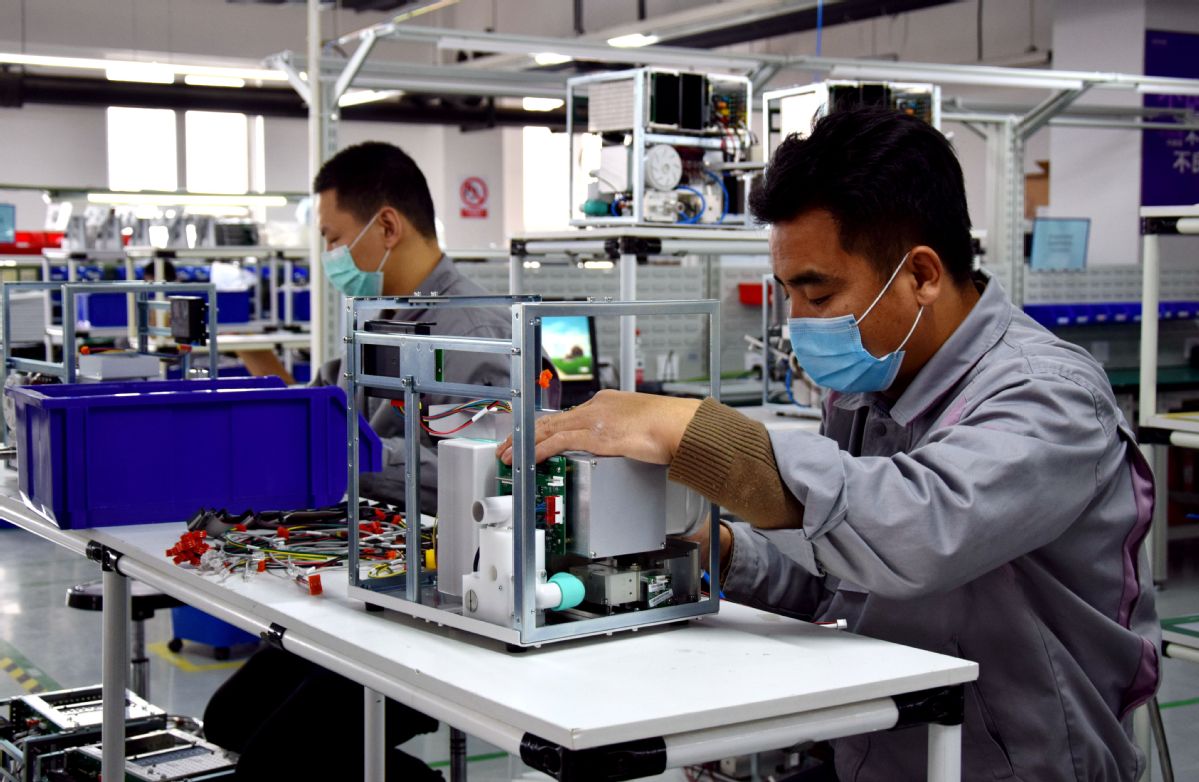 As the critical equipment that saves and prolongs patients' lives by preventing and treating respiratory failure, the ventilator functions as a life–saving machine for severe and critically ill patients with COVID-19. In the early days when there were many severe and critically ill patients in Wuhan, China took the following measures to address the shortage of ventilators.
First, China adopted unified management and allocation policies on major medical emergency supplies including ventilators. The Chinese government paid special attention to medical supplies for epidemic prevention and control in Wuhan and set up a medical supply guarantee group led by the Ministry of Industry and Information Technology (MIIT) and participated by more than 10 departments including the National Development and Reform Commission. The government also established a national key medical supply support and allocation platform to distribute key medical supplies like ventilators. As of April 2, China had allocated a total of over 70,000 sets of ventilators and other medical treatment equipment to Wuhan and other regions, providing strong support for the epidemic prevention and control work in Hubei province and the country as a whole.
Second, ventilator manufacturers were quickly organized to resume work and production in an orderly manner. Local authorities quickly organized ventilator manufacturers to resume work and production in "wartime mode" and encouraged them to actively resume production by giving full play to their technological advantages in a bid to rapidly increase the supply of ventilators. The MIIT also designated special commissioners to key production enterprises. They spared no efforts in helping enterprises to coordinate and solve problems in raw materials, logistics and transportation, and cooperated with relevant departments to strictly conduct supervision on product quality to guarantee the production of ventilators.
Third, international procurement of ventilators was strengthened. In order to help Wuhan to fight against the epidemic, relevant enterprises and institutions transported ventilators to Wuhan once they sourced and purchased the equipment globally. For example, the Industrial and Commercial Bank of China (ICBC), giving full play to its advantage of international operation, successfully purchased 100 non-invasive ventilators and donated them to Wuhan. TBEA Co Ltd also purchased 80 high-quality ventilators in Australia and donated them to Wuhan and Xiaogan cities in Hubei province.
Author: Hu Dengsheng,Center for International Knowledge on Development
Please feel free to contact us by sending your questions to question@chinadaily.com.cn or commenting on China Daily app. We will ask experts to answer them.