What roles did experts play in public communication during the pandemic?
It is important to note that the information provided in this Series is intended for your general knowledge only and is not a substitute for professional medical advice or treatment.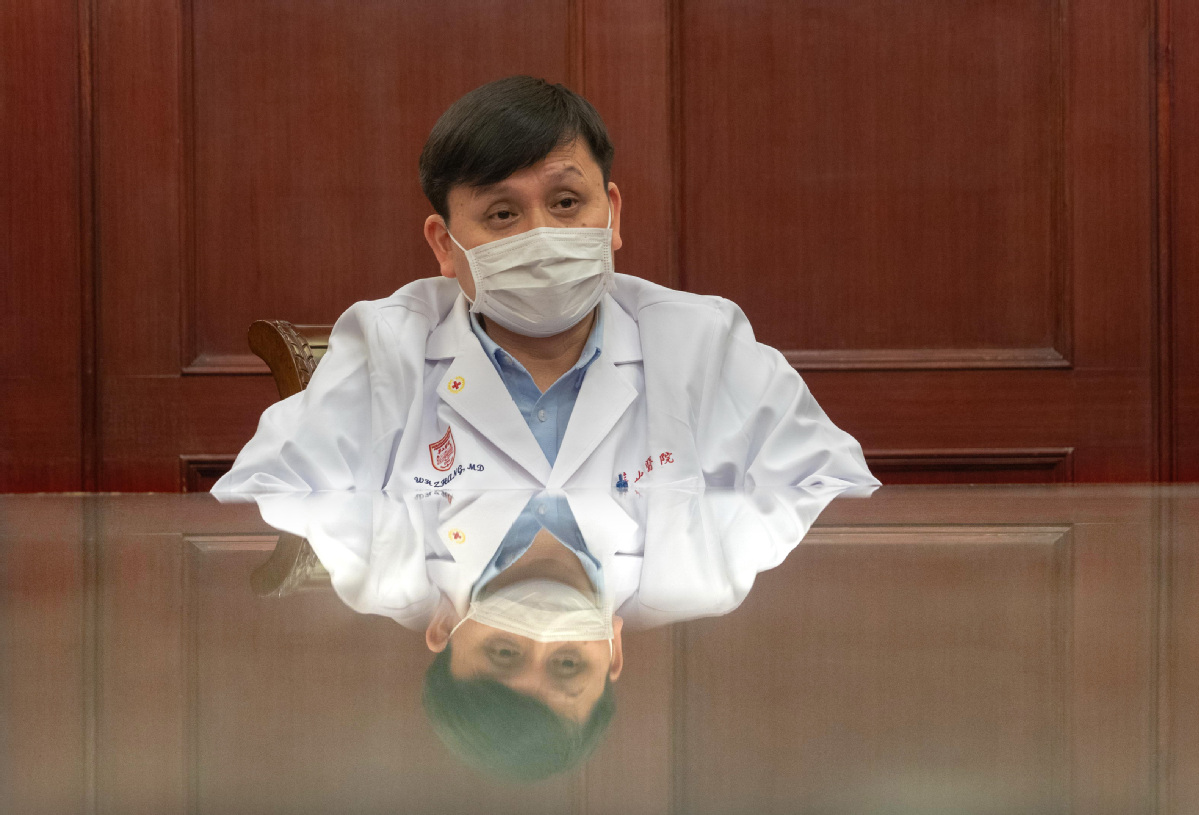 Responding to major public health events is a highly professional and complex task. The prevention and control of major infectious diseases requires both professional guidance of experts and extensive participation of the public. In the COVID-19 outbreak, Chinese experts used various ways to communicate with the public to popularize relevant knowledge, guide public behaviors and comfort public emotions, playing a significant role in pandemic prevention and control.
First, experts help improve the public's self-protection ability through popularizing the knowledge of COVID-19 and guiding the public to develop good hygiene habits. Members of the national novel coronavirus pneumonia expert group and professionals who have long been engaged in disease prevention and epidemiology research co-authored 110 Questions on the Novel Coronavirus Pneumonia Epidemiology, which became a popular book during the epidemic. Medical experts in more than ten departments of Peking Union Medical College Hospital (PUMCH, one of the most famous hospitals in China), drawing on experience of SARS prevention and treatment in 2003, compiled Questions and Answers for Public Protection of Novel Coronavirus Infections from PUMCH. This brochure is widely disseminated through various media platforms. In addition, public health experts and medical experts introduced the characteristics of the new coronavirus to the public through various mainstream media and social media platforms and popularized public health knowledge such as wearing masks and hand washing.
Second, experts guide the public to understand and support national policies of pandemic prevention and control. The Chinese government adopted the most comprehensive, strict, and thorough prevention and control measures. Authoritative and influential experts not only participated in the making of a number of major decisions, but also interpreted the policies to the public based on their professional analysis and judgment. Policies explained include the lockdown of Wuhan (What do cities have to consider when they prepare for a lockdown?), strict management of communities (Why is China able to practice closed-off community management?), etc. The guidance from the experts helped increase the public's understanding of such policies and gain their support for an overall war to fight the COVID-19 (Why does China adopt a whole-of-government and whole-of-society approach towards COVID-19?) .
Third, experts help reduce social panic and ease public anxiety. Facing the complexity and high uncertainty of the pandemic, the public tend to have panicky emotions and anxious behaviors. For example, some suspected patients evaded hospital admission. The public were snapping up masks, disinfectant and other protective materials, and even drugs that do not have a clear effect. Rumors further aggravated the public's panic and anxiety. By introducing the knowledge of viruses and epidemics, sharing scientific methods of maintaining mental health, and clarifying and dispelling rumors, experts effectively helped alleviate public anxiety and panic.
Author: Wang Xiongjun,Center for International Knowledge on Development
Please feel free to contact us by sending your questions to question@chinadaily.com.cn or commenting on China Daily app. We will ask experts to answer them.