What roles have Chinese women played in fighting COVID-19?
It is important to note that the information provided in this Series is intended for your general knowledge only and is not a substitute for professional medical advice or treatment.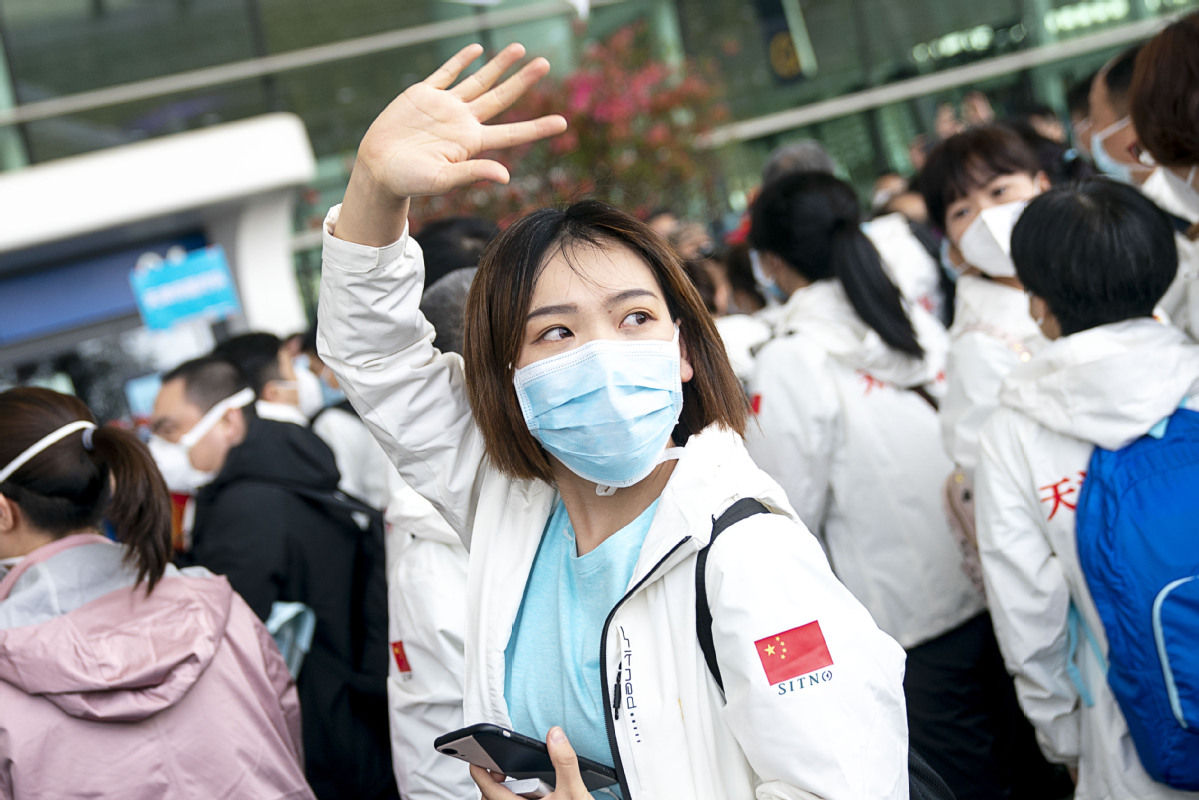 In the battle against COVID-19, China has adopted the whole-of-government and whole-of-society approach. Women from all walks of life have played multiple and critical roles in the fight. Here we take female medical professionals, community workers and medical researchers as examples.
First, female medical professionals are the backbone of medical treatment and care teams. According to the data released by the Peoples's Daily Online, about 50 percent of the doctors fighting on the frontline are female, and the percentage rises to 90 percent for nurses. Among the medical professionals providing assistance in Wuhan, the ratio of male to female is about 1 to 2. The female medical staff are honored as "heroines in harm's way" by the public.
Second, women are the pillars of epidemic prevention in communities. Women account for more than half of Chinese community workers. Their main work includes two aspects. One is to implement grassroots-level epidemic prevention and control measures, including coordinating medical beds, screening, epidemiological investigation, and closed-off management, etc. The other is to implement the mass prevention and treatment measures and provide logistics support to ensure medical supplies, environmental safety and hygiene, and normal and orderly life.
Third, women are critical participants and organizers of epidemiological research and development. Academician Li Lanjuan, a 73-year-old epidemiologist once participated in the fight against SARS in 2003 and H7N9 in 2013, is a typical example. She fought on the front line, carried out vaccine research and development, provided technical guidance, and popularized knowledge and information about the virus. Chen Wei, a-54-year old academician of the Chinese Academy of Engineering, led a team to develop nucleic acid detection kits and took the lead in developing a recombinant novel coronavirus vaccine in China. She was also the first volunteer to have the experimental COVID-19 vaccine test. On March 16, the batch of vaccine has been approved for clinical trials and was ready for large-scale production.
In addition, a large number of female police officers, journalists, mask producers and other representatives have made great contributions in their respective posts. In short, women have really been "holding up half the sky" in the fight against COVID-19.
References:
1. People's Daily, "Don't ignore the normal health needs of women in the front line of anti epidemic", February 19, 2020
2. China Women's Daily, "some people say that anti epidemic is the highlight time of Chinese women. How did it come?" February 22, 2020
Author: Hao Zhirong,Center for International Knowledge on Development
Please feel free to contact us by sending your questions to question@chinadaily.com.cn or commenting on China Daily app. We will ask experts to answer them.