Why close contacts are subject to centralized quarantine in China?
It is important to note that the information provided in this Series is intended for your general knowledge only and is not a substitute for professional medical advice or treatment.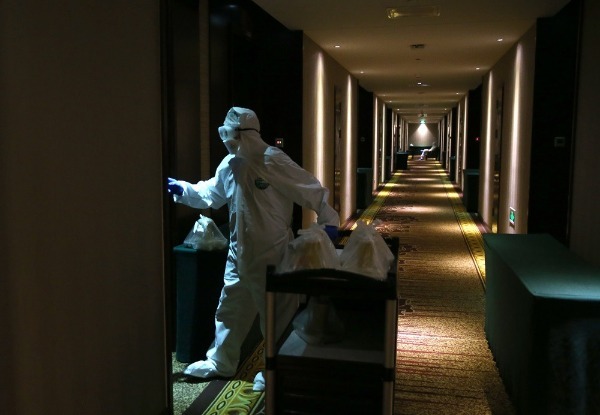 According to the Protocol for Prevention and Control of COVID-19 (Edition 6), close contacts are defined as "people who had unprotected close contact with a confirmed or suspected case within two days prior to illness onset or with an asymptomatic carrier within two days before obtaining samples from the asymptomatic carriers". The following are the main reasons for subjecting close contacts to centralized quarantine.
The first one is to implement relevant laws and regulations. The Law of the People's Republic of China on the Prevention and Treatment of Infectious Diseases stipulates that when a medical institution discovers a Category A infectious disease, it shall promptly conduct medical observation for close contacts of patients, pathogen carriers and suspected cases, and take other necessary preventive measures at designated places. COVID-19 is a Category B infectious disease, but is taken as Category A in terms of prevention and control measures. The centralized isolation of close contacts complies with legal regulations.
Second, close contacts of confirmed cases are likely to carry pathogens and infect others. COVID-19 is highly contagious and has multiple channels of transmission. Therefore, close contacts of confirmed cases may have been infected through daily activities and become carriers of the pathogen. Therefore, there is a chance that close contacts may infect others if effective isolation measures are not taken. For example, an analysis of close contacts of confirmed cases in Beijing shows that about 17 percent relatives of close contacts continue to be infected. The Chongqing Municipal Health Commission also confirmed that 36 percent of confirmed cases were converted from close contacts.
Third, home quarantine cannot effectively cut off the transmission channel. Isolated person should live alone and use independent bathroom to minimize the common space with family members. Many Chinese families do not have such conditions for quarantine. Meanwhile, when many close contacts are quarantined at home, they could not adopt sound self-management, failing to meet the requirements of medical isolation and thus infecting others. Centralized quarantine not only benefits close contacts, but also protects the safety of others and prevents further spread of epidemic spread.
Fourth, centralized quarantine helps closely monitor the physical conditions of close contacts to realize "early diagnosis and early treatment". Once symptoms emerge, close contacts can be sent to have the test as quickly as possible, saving time for treatment.
In addition, some countries and scholars believe that nucleic acid testing (NAT) can be used to screen positive close contacts for further isolation. As such, there is no need to take strict control measures. However, due to the limits of sampling site and the insufficient viral load of the sample, NAT results often show false negatives.
Practice has proved that centralized quarantine of close contacts is the most reliable prevention measure to control the source of infection and cut off the transmission route. It effectively helps achieve the goal of zeroing out new patients as early as possible.
Authors: Dong Dandan & Chen Xiao, Center for International Knowledge on Development
Please feel free to contact us by sending your questions to question@chinadaily.com.cn or commenting on China Daily app. We will ask experts to answer them.