Is a second wave of COVID-19 possible in China?
It is important to note that the information provided in this Series is intended for your general knowledge only and is not a substitute for professional medical advice or treatment.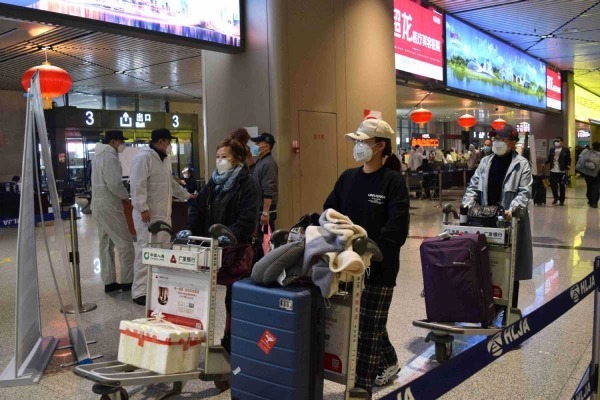 As the epidemic situation in the rest of the world continues to escalate, many people are very concerned about whether there will be a second wave of outbreak in Chinese mainland. We think such possibility is relatively small for the following two reasons.
First, China has set up a sound technical scheme and monitoring system. Drawing on earlier experience of epidemic prevention and control, the Chinese government has organized specialists to formulate the "four early" technical scheme, namely, early detection, early report, early isolation and early treatment. In the meantime, the government has also established and improved its epidemic monitoring network, covering all kinds of medical institutions at all levels and relevant disease prevention and control institutions. This has ensured full coverage of epidemic monitoring via case monitoring report, cluster case monitoring report, community-based epidemic monitoring as well as company and individual monitoring. Confirmed cases or asymptomatic carriers, once identified, will be immediately isolated and treated. Close contacts are also quarantined and observed at once to effectively cut off the transmission chain and prevent further spread of the epidemic.
Second, China has strengthened its efforts in guarding against imported cases. Facing the accelerating spread of the epidemic across the world and the severe situation caused by imported cases in China, China Customs cooperates closely with its member units throughout the country to further improve mechanisms of information sharing and joint disposal. China has built a full-chain, three-dimensional prevention and control system and enforced strict entry-exit inspection and quarantine measures called "three checks, three screenings, and one transfer". "Three checks" refers to checking health declarations, body temperature and health conditions of all those exiting and entering the border. "Three screenings" refers to conducting epidemiological, medical and laboratory screening of those showing symptoms, flying in from heavily-hit countries or territories, or having close contact with confirmed or suspected cases. "One Trrasfer" refers to the transfer of four categories of peope found in the "Three Screenings" for isolation and medican observation as required by the State Council Inter-Agency Task Force. Meanwhile, all vehicles coming from heavily-hit countries and territories within 14 days are subject to boarding quarantine to strictly control the transnational spread of the epidemic.
Though there is a low chance of a second wave of outbreak, China should still pay special attention to the risk of the epidemic caused by imported cases in big cities such as Beijing, Shanghai, and Guangzhou. In the meantime, China should strengthen the screening of asymptomatic carriers and accelerate the research and development of vaccines and specific medicines.
Author: Hu Dengsheng, Center for International Knowledge on Development
Please feel free to contact us by sending your questions to question@chinadaily.com.cn or commenting on China Daily app. We will ask experts to answer them.