Traditional Chinese medicine proves effective against COVID-19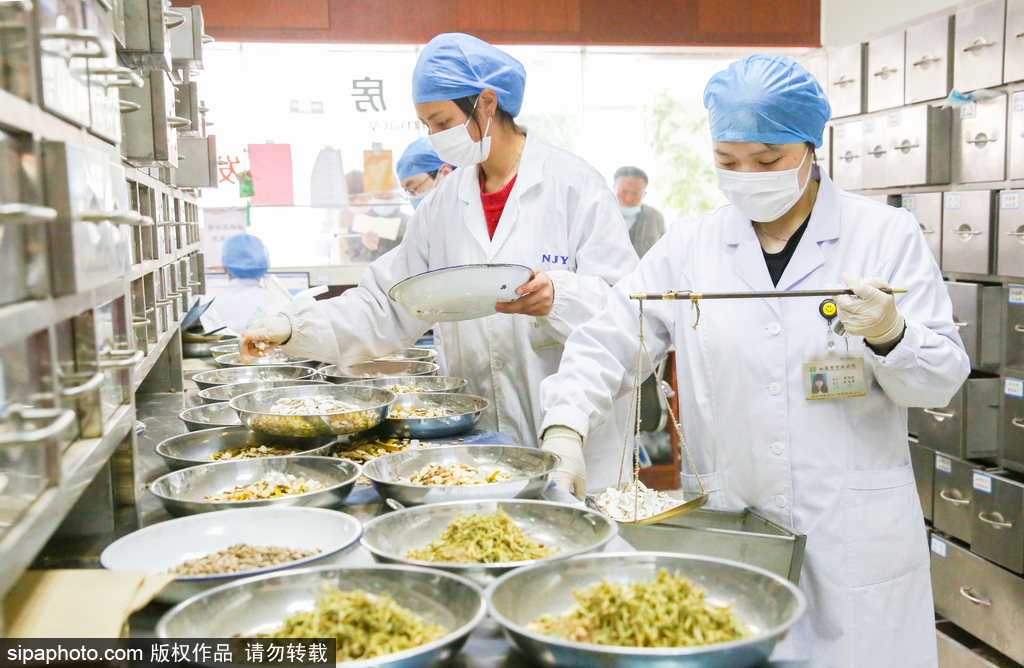 A traditional Chinese medication is playing an important role in curing COVID-19, according to a leading TCM expert.
The herbal concoction, known as the Lung Cleansing and Detoxifying Decoction, a mixture of ephedra, licorice root and other ingredients, has proved to be an effective prescription in clinical research for combating the novel coronavirus, said Wang Wei, vice-president of Beijing University of Chinese Medicine, at a press conference held in Beijing on Friday.
Wang said the concoction was first used among 214 patients with COVID-19 from Shanxi, Shaanxi, Hebei and Heilongjiang provinces in late January, and the rate of efficacy was more than 90 percent.
The National Administration of Traditional Chinese Medicine and the National Health Commission then issued a notice on Feb 6 recommending the concoction to hospitals nationwide, particularly to those saving patients adopting treatments that integrate TCM with Western medicine.
The prescription was also listed in the sixth and seventh versions of the diagnosis and treatment guide book released by the National Health Commission, he said, adding it has so far been used in 28 provinces and autonomous regions across China and has become a major approach in combating COVID-19.
"The concoction was particularly popular in Wuhan, the hardest-hit city by the epidemic," Wang said, adding a number of pharmaceutical enterprises have produced and distributed the concoction for free. Since Feb 5, hospitals in Wuhan have received a total of 390,000 doses, and another 500,000 were given out in other cities of Hubei province.
Further clinical research showed 99.28 percent of 1,262 patients in 10 provinces and cities using the prescription have been cured and discharged from hospital as of April 12, Wang said, noting the concoction also plays a role in preventing patients with mild or medium symptoms from taking a turn for the worse.
Another study in North China's Shanxi province involving 133 confirmed cases also showed symptoms like fever in the 103 patients who took the concoction dissipated within three days and computed tomography over these patients' lungs indicated their focus of infection was shrinking. In addition, nucleic acid tests of all 103 patients turned from positive to negative in an average timespan of 10 days.
Wang said research on the ingredients of the concoction have showed the Qingfei Paidu Soup is "quick-acting, highly effective and safe".
"We believe it is the remedy to the novel coronavirus," he said, adding comparative research between the concoction and other treatments is welcome.
Please feel free to contact us by sending your questions to question@chinadaily.com.cn or commenting on China Daily app. We will ask experts to answer them.