What role does the Ministry of Emergency Management play in COVID-19 prevention and control?
It is important to note that the information provided in this Series is intended for your general knowledge only and is not a substitute for professional medical advice or treatment.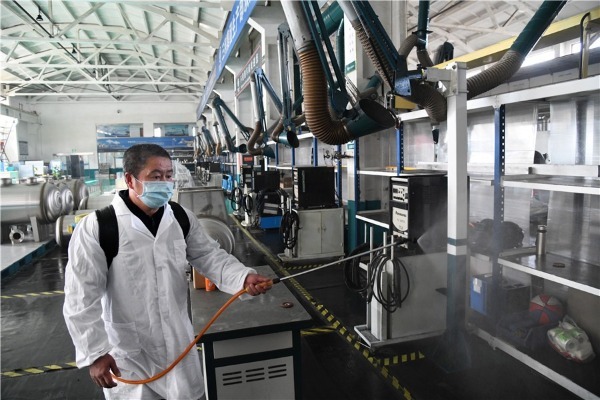 The Chinese Ministry of Emergency Management (MEM) is not the competent authority for public health emergency response in China. However, it plays a vital role in the COVID-19 prevention and control as a member institution of the joint prevention and control mechanism of the State Council. The MEM's participation is an integral part of China's whole-of-government approach to fight COVID-19.
The MEM was newly established in March 2018 as part of the institutional reform of the Chinese government. It consolidated the functions of emergency management departments in various ministries, such as the State Administration of Work Safety, Ministry of Public Security, Ministry of Civil Affairs and so on. According to the Emergency Response Law of the People's Republic of China, there are 4 types of emergencies, i.e. natural disasters, human-made disasters, public health incidents and social safety incidents. The MEM is mandated to respond to the first two types. The COVID-19 outbreak is a public health incident, and the National Health Commission (NHC) is responsible for its management as stipulated in the Infectious Diseases Prevention and Treatment Law of the People's Republic of China.
Amid the COVID-19 outbreak, the MEM not only fulfils its duties, but also coordinates with other institutions to cope with the epidemic mainly in the following three ways.
First, the MEM guarantees the workplace safety of enterprises that produce anti-epidemic materials. In order to address the shortage of masks, protective suits and disinfectant, some factories made maximum use of their production capacity, and some switched their business to producing anti-epidemic materials on short notice. These posed considerable challenges to workplace safety, especially for factories producing hazardous chemicals like alcohol and hydrogen peroxide. On one hand, the MEM streamlined the application process for resuming production to quickly increase the supplies of anti-epidemic materials. On the other hand, the ministry strengthened precautions against accidents in production, sending 1,655 teams to 1,096 enterprises to identify potential workplace safety hazards.
Second, the MEM ensures the safety of makeshift hospitals and designated hospitals. Makeshift hospitals are temporary medical sites converted from public venues such as exhibition centers and gymnasiums for treating patients with mild symptoms. To prevent safety hazards caused by rush construction or conversion, the MEM provides intensive safety services for these hospitals. In the design stage, it offers suggestions for site selection, construction structure, emergency evacuation plans and so on. In the operation stage, the MEM strengthens the force on duty within the hospitals to provide fire services and other safety services.
Third, the MEM provides anti-epidemic assistance in Hubei, including transferring epidemic-affected people, transporting anti-epidemic supplies and disinfecting public venues. MEM's participation shows how China's whole-of-government approach works in fight against COVID-19. The number of emergency calls from the public increased substantially after Hubei practiced closed-off community management. The MEM expanded the function of fire services departments in Hubei to respond to the calls in cooperation with local command centers for outbreak control. By March 4, fire services departments in Hubei had transported 8,885.85 tons of anti-epidemic materials and daily necessities and had disinfected 4.27 million square meters of public venues. As of March 10, fire services departments in Hubei had responded to more than 6,700 emergency calls. The ministry also formed 10 standby teams with a total of 500 people from neighboring provinces to support the COVID-19 prevention and control in Hubei.
Author: Liang Xiaomin, Center for International Knowledge on Development
Please feel free to contact us by sending your questions to question@chinadaily.com.cn or commenting on China Daily app. We will ask experts to answer them.