Do 5G mobile networks spread COVID-19?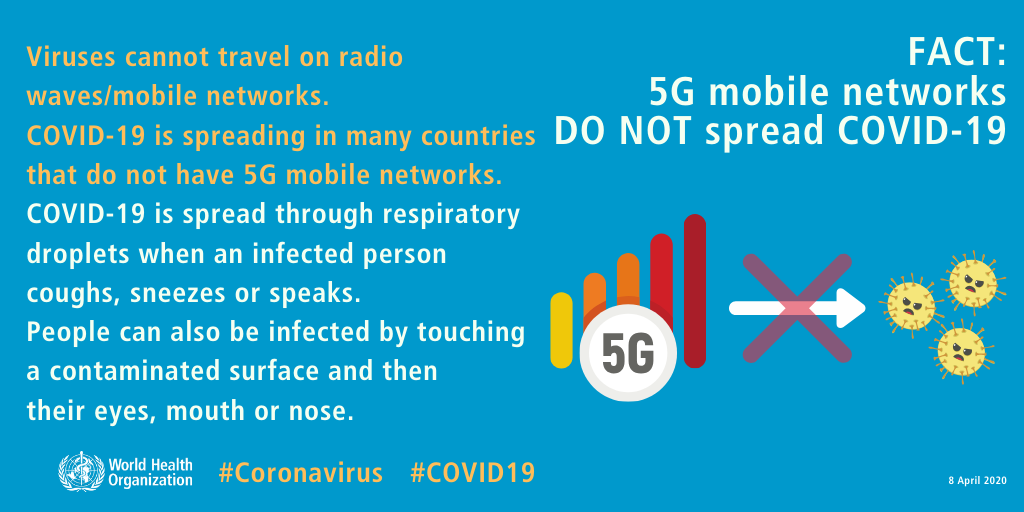 Rumor: Viruses cannot travel on radio waves/mobile networks. COVID-19 is spreading in many countries that do not have 5G mobile networks.
Fact:
COVID-19 is spread through respiratory droplets when an infected person coughs, sneezes or speaks. People can also be infected by touching a contaminated surface and then their eyes, mouth or nose.
Please feel free to contact us by sending your questions to question@chinadaily.com.cn or commenting on China Daily app. We will ask experts to answer them.