How did the government address basic needs of healthcare professionals such as temporary accommodations?
It is important to note that the information provided in this Series is intended for your general knowledge only and is not a substitute for professional medical advice or treatment.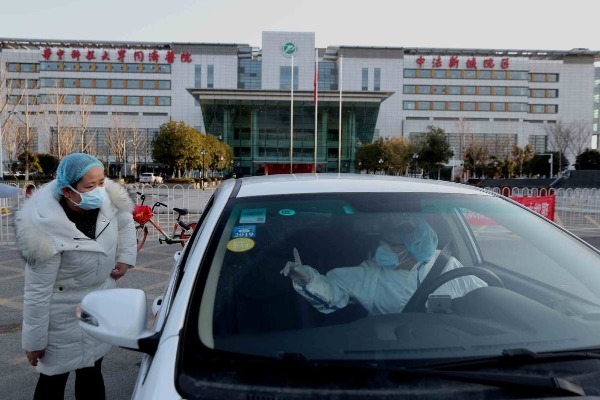 Temporary Accommodations
The government arranged accommodations for healthcare professionals in residential areas of hospitals or at hotels nearby for the sake of facilitating medical staff to get rest after intensive work and avoiding cross-infection with family members. After the large-scale outbreak in Wuhan, about 30,000 healthcare professionals across the country flocked into the city to provide support. Hundreds of hotels, hostels, and homestays formed a voluntary support network to provide free accommodations for frontline medical staff through the proactive coordination of the local government. As of January 31, more than 300 hotels in Wuhan had provided more than 30,000 free rooms for healthcare professionals. All rooms were disinfected based on the requirements and regulations of epidemic prevention and control.
Dining
The government provided healthcare professionals with convenient and safe dining guarantees by coordinating with hospital canteens, college canteens, and catering companies, etc. In response to the epidemic, the Wuhan Bureau of Commerce promoted the establishment of the "Catering Emergency Task Force of Wuhan Epidemic Prevention and Control Work" to provide catering services to key medical units and support organizations. As of January 27, 59 large- and medium-sized catering enterprises in the city had joined the task force, including 25 group meal and fast food enterprises, and 34 large and medium-sized Chinese food and beverage enterprises. The participation of these enterprises effectively guaranteed the catering supply of frontline medical staff.
Transportation
The traffic control department arranged special commuter vehicles, announced the contact number, and provided transportation service according to the needs of healthcare professionals. The government also called for and organized volunteers and online ride-hailing to provide transportation service for healthcare professionals. After the lockdown of Wuhan, the Wuhan Transportation Bureau organized 13 buses to provide shuttle services for medical staff of Wuhan Union Hospital and Wuhan Fourth Hospital. It also arranged 310 buses and 6,000 taxis (including vehicles in online ride-hailing services) for 15 districts in Wuhan to provide emergency transportation services to healthcare workers in hospitals under their respective jurisdictions.
Authors: Ma Jun,Center for International Knowledge on Development
Lin Weiwei
Please feel free to contact us by sending your questions to question@chinadaily.com.cn or commenting on China Daily app. We will ask experts to answer them.