Through which channels can the Chinese public access COVID-19 updates?
It is important to note that the information provided in this Series is intended for your general knowledge only and is not a substitute for professional medical advice or treatment.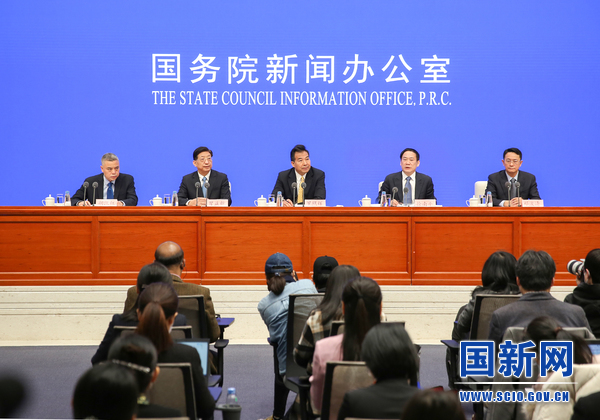 The Chinese government has stepped up information disclosure to facilitate public understanding of COVID-19 in a timely and accurate manner. This helps gain public's understanding and cooperation, reduce unnecessary panicky behaviors and is of critical importance to the prevention and control of the epidemic. Since the outbreak of the epidemic, governments at all levels in China have used different ways such as press conferences, government websites, news media and social media to provide updates. In the meantime, the public has also used various channels to understand the situation.
First, with the gradual penetration of the internet and mobile devices, internet media has become the main channel to obtain information. According to statistics from the Chinese Ministry of Industry and Information Technology, as of June 2019, the total number of mobile phone users of China Mobile, China Unicom and China Telecom amounted to 1.59 billion, while the number of mobile internet users and fixed internet broadband access users reached 1.3 billion and 435 million respectively.[1] In addition to directly logging into websites, many users are now using internet-derived software and media, such as Weibo, WeChat, and QQ, to obtain information. Meanwhile, many institutions, organizations and authoritative experts closely follow the trend of using such media to publish relevant information and suggestions for the sake of wider dissemination.
Second, traditional media such as television is still an important channel for the public to learn about the epidemic information. Television still has a large audience pool and plays an important role in information dissemination. During the epidemic, the role of television is more prominent because many people are staying at home. According to data from the 2017 National TV Audience Measurement Network, the number of TV viewers aged 4 years and above reached 1.287 billion in 2017 in China, accounting for 97.5 percent of the population of the age range.[2] At present, most of the important epidemic information is released simultaneously through live TV and news broadcast. In the meantime, many TV stations have also specifically designed epidemic-related programs, such as providing updates and illustrating protection measures.
Third, the government has organized various publicity activities to help the public understand the situation. Limited in access to online media, some people do not have sufficient sources of information. Governments at all levels have taken many targeted measures to solve this issue. For example, the government organizes community workers and volunteers to post publicity notices and slogans in places with high pedestrian flows, such as street intersections, buildings, publicity columns in residential areas and corridors. In rural areas, governments also use loudspeakers for publicity and explanation. These measures ensure that more people can get timely information on the epidemic situation.
References:
[1] Data quoted from the Ministry of Industry and Information Technology of China: "The Economic Operation of the Communications Industry in the First Half of 2019"(http://www.miit.gov.cn/n1146312/n1146904/n1648372/c7149071/content.html)
[2] Data quoted from Xu Lijun: "China TV Rating Yearbook (2018)", Communication University of China Press, 2018.
Author: Zhang Liang,Center for International Knowledge on Development
Please feel free to contact us by sending your questions to question@chinadaily.com.cn or commenting on China Daily app. We will ask experts to answer them.