How does the Chinese Government guarantee stable employment facing the impacts of COVID-19?
It is important to note that the information provided in this Series is intended for your general knowledge only and is not a substitute for professional medical advice or treatment.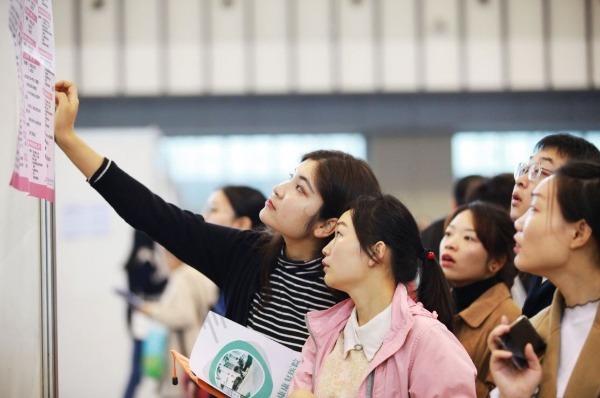 Employment is the cornerstone of basic livelihood, economic development and social stability. Influenced by the outbreak of COVID-19, the surveyed urban unemployment rate in China jumped to 6.2 percent in February 2020, up by 0.9 percentage point month-on-month. To ensure the recovery and stability of employment while preventing and controlling the epidemic, the Chinese government has introduced a number of policy measures and ascertained the responsibility to ensure the implementation of these policy measures.
First, targeted measures have been taken to promote the resumption of work and production. The government helps micro, small and medium-sized enterprises (MSMEs) overcome difficulties through measures of reducing corporate burdens to stabilize employment. MSMEs contribute more than 80% of the total employment demand of enterprises in China, but are greatly affected by the epidemic due to insufficient cash flow and low resilience. The Chinese government has rolled out a series of traditional employment measures to help MSMEs resume work and production, including slashing taxes and fees, offering financial support and streamlining administrative measures. In places where the epidemic has been alleviated, the government adjusts law enforcement and regulatory measures to allow street-facing shops and itinerant traders to temporarily occupy roads and set up stalls in designated areas. The government also adopts a differentiated and step-by-step approach to promote collaborative resumption of work and production among enterprises. By prioritizing work resumption in major projects, key industries, such as manufacturing, construction, logistics, public service and agricultural production, as well as areas where the epidemic has been alleviated, it is expected that other industries and regions will gradually follow.
Second, multiple measures have been taken to help key groups orderly get back to work and obtain employment. The government has rolled out "health QR Code" and organized special buses and trains, known as "point to point service", to safely and orderly transport migrant workers back to work. By early March, 80 million migrant workers had returned to work, accounting for 60 percent of those returning home for the Spring Festival. For migrant workers who could not go to work in urban areas soon, local authorities provided guidance and encouraged them to get employed locally and dedicated themselves to spring ploughing, local agricultural industries and public infrastructure construction. For graduates and other groups facing difficulty in employment, the government has offered assistance, optimized employment and entrepreneurship services, and improved online recruitment.
Third, responsibility system is placed to ensure policies of keeping jobs stable are implemented. To ensure the above policies are implemented, the Chinese government has strengthened organizational leadership, secured financial support, and provided positive and negative incentives. In particular, in terms of monitoring and supervision, the central government divided employment targets and tasks based on administrative levels and incorporated employment stability as a significant indicator of measuring local governments' performance, paying special attention to employment service, employment of key groups and financial support. Those who failed to implement the tasks will be held accountable.
Author:
Shen Qiu, Center for International Knowledge on Development
Please feel free to contact us by sending your questions to question@chinadaily.com.cn or commenting on China Daily app. We will ask experts to answer them.