How did China ensure smooth flows of logistics amid strict prevention and control measures?
It is important to note that the information provided in this Series is intended for your general knowledge only and is not a substitute for professional medical advice or treatment.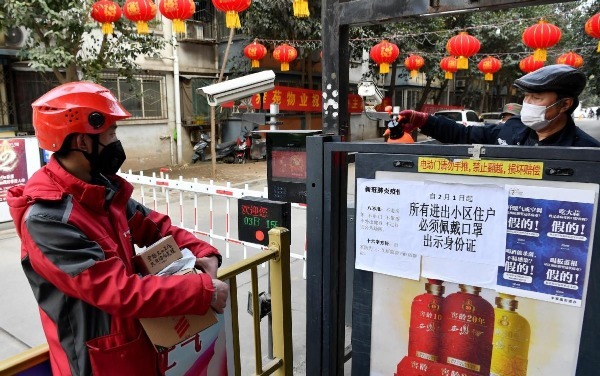 During the period when China implemented strict prevention and control measures and Wuhan city was shut down, China adopted various measures to prioritize logistics for the smooth delivery of medical supplies and daily necessities.
1. The "green channel" policy guaranteed unimpeded flow of food supplies. In the context of reduced transportation capacity, the strategy was to deliver the most urgent supplies as quickly as possible and maximize the use of limited transportation resources. On January 30, the Ministry of Agriculture and Rural Affairs, the Ministry of Transport and the Ministry of Public Security jointly issued a notice requiring all regions to effectively implement the "green channel" policy for transporting fresh agricultural products. There were also policies and measures to maintain the efficient operation of wholesale markets and urban logistics. In addition, local governments have prioritized the supply of products in the "shopping basket program" and agricultural production materials. They have also ensured that stock of supermarkets, convenience stores and community-level supply hubs is replenished in a timely manner. Activities like setting up check posts or blocking traffic without authorization are illegal and strictly forbidden.
2. The Chinese government established a list of key enterprises to guarantee supply and a cooperative mechanism among different provinces and cities. The Ministry of Commerce has listed 100 key enterprises to guarantee supplies. Whenever there is an urgent demand from somewhere, the ministry helps coordinate and provide a solution as soon as possible. At the same time, to ensure the supply of daily necessities to Hubei, especially Wuhan, the central government has strengthened the collaborative mechanism with the 9 provinces near Hubei and to mobilize their resources for the assistance.
3. Increasing support was provided to logistics companies. First, governments at all levels made it a priority to help employees of logistics companies return to work. A special fund for COVID-19 prevention and control was established to focus on the health and safety of these frontline employees. Interest free loans were granted to small- and medium-sized companies in difficulties. As a result, companies have proactively accelerated the get-back-to-work process. Second, governments provided continuous support to logistics companies' short-term financing needs and preferential interest rate loans to those transporting important medical and living supplies. Third, governments offered timely financial compensation. Local financial administrations were required to compensate the transportation and logistics companies in a timely manner under the scope of government procurement of public services.
4. Major E-commerce and logistics companies played critical roles. E-commerce platforms like Alibaba and JD utilized their mature digital technology and supply chain network to improve the allocation efficiency between supply and demand. They helped create smooth logistics, capital and data flows and facilitated direct connections between consumers and producers of agricultural products and daily necessities. Backbone logistics companies such as SF continuously provided delivery services, serving as a main force to reach the communities in quarantine. Meanwhile, these companies actively fulfilled their social responsibilities, including procuring and delivering urgently needed medical supplies for free to Wuhan hospitals and providing food and necessities to medical staff.
Author:Jiang Xiheng,Center for International Knowledge on Development
Please feel free to contact us by sending your questions to question@chinadaily.com.cn or commenting on China Daily app. We will ask experts to answer them.