How does China ensure timely and accurate collection and reporting of coronavirus data?
It is important to note that the information provided in this Series is intended for your general knowledge only and is not a substitute for professional medical advice or treatment.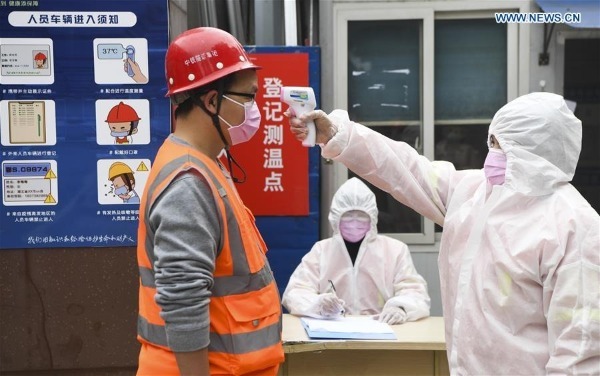 First, China timely detects and screens cases by adhering to the principle of "early detection, early reporting, early diagnosis, and early isolation". Once a suspected case is identified, healthcare authorities and Disease Control Centers (CDCs) will collect samples and send them to testing within 24 hours and deliver the results within 48 hours [1]. At the same time, epidemiological investigations are conducted to screen and test close contacts of confirmed and suspected cases.
Second, data is directly reported through the National Reporting System (NRS). Drawing on findings from the first point, healthcare authorities or CDCs fill in infectious disease report cards in accordance with the requirements of the NRS, and report the number of confirmed cases, suspected cases, and close-contact cases on a daily basis. City and provincial CDCs need to review and approve the data in the system within 2 hours. The national CDC can get verified case data within 4 hours.
Third, authorities at different levels relentlessly check for possible errors, improve the reporting mechanism, and unify the statistical specifications. For reasons such as flawed diagnostic standards and technologies, overloaded medical resources, and insufficient epidemiological investigators during the early stage of the outbreak in Hubei province, the statistical measure and dimension were not perfect. For example, the prison system in Hubei province was not connected to the NRS, and the data was largely reported manually. There was a lack of coordination between the prison authorities and the local CDCs. After noticing the problem, the prison authorities and the local CDCs checked and corrected the data in a timely manner [2].
Fourth, China timely publicizes information on confirmed cases and put them under public scrutiny. China discloses detailed information of each confirmed case, including residence address and travel history. This ensures the public's right to know and facilitates public participation and supervision.
Fifth, a strong oversight and accountability mechanism is put in place. On January 24, the State Council launched a new segment on its Internet Plus inspection platform [3]. The segment is aimed to collect clues of wrongdoings on the prevention and control of the coronavirus epidemic, including misconducts such as delay, concealment, and under-reporting of relevant information. Mr. Cai, deputy director of the Lengshuijiang city committee of the CPC, and Mr. Yang, deputy director of the general office of Lengshuijiang city government in Hunan province failed to timely report the number of migrants. Moreover, the submitted data were inconsistent in three reports. Such misbehaviors dragged the process of contact tracing. Both were then removed from their posts for further investigation [4].
Reference
[1] '独家揭秘:新冠肺炎病例数据如何统计上报?', ZAKER新闻, accessed 3 April 2020,http://www.myzaker.com/article/5e490b271bc8e01e1b00021b/.
[2] '湖北订正新冠肺炎疫情数据:监狱部门报告220例确诊病例纳入数据', 长沙晚报网, accessed 3 April 2020, https://www.icswb.com/h/103749/20200221/644580.html.
[3] '国务院办公厅向全社会征集疫情防控不力、缓报瞒报的线索,加强改进的建议', 中国政府网, accessed 26 March 2020, http://www.gov.cn/xinwen/2020-01/24/content_5472009.htm.
[4] '湖南4人防控疫情不力被停职:信息报送不及时、擅离职守', 澎湃新闻, accessed 30 March 2020,https://www.thepaper.cn/newsDetail_forward_5735966.
Authors:
Dong Dandan,Center for International Knowledge on Development
Liang Weitang, Center for International Knowledge on Development
Please feel free to contact us by sending your questions to question@chinadaily.com.cn or commenting on China Daily app. We will ask experts to answer them.