Tracing COVID-19 close contacts: How did China make it happen?
It is important to note that the information provided in this Series is intended for your general knowledge only and is not a substitute for professional medical advice or treatment.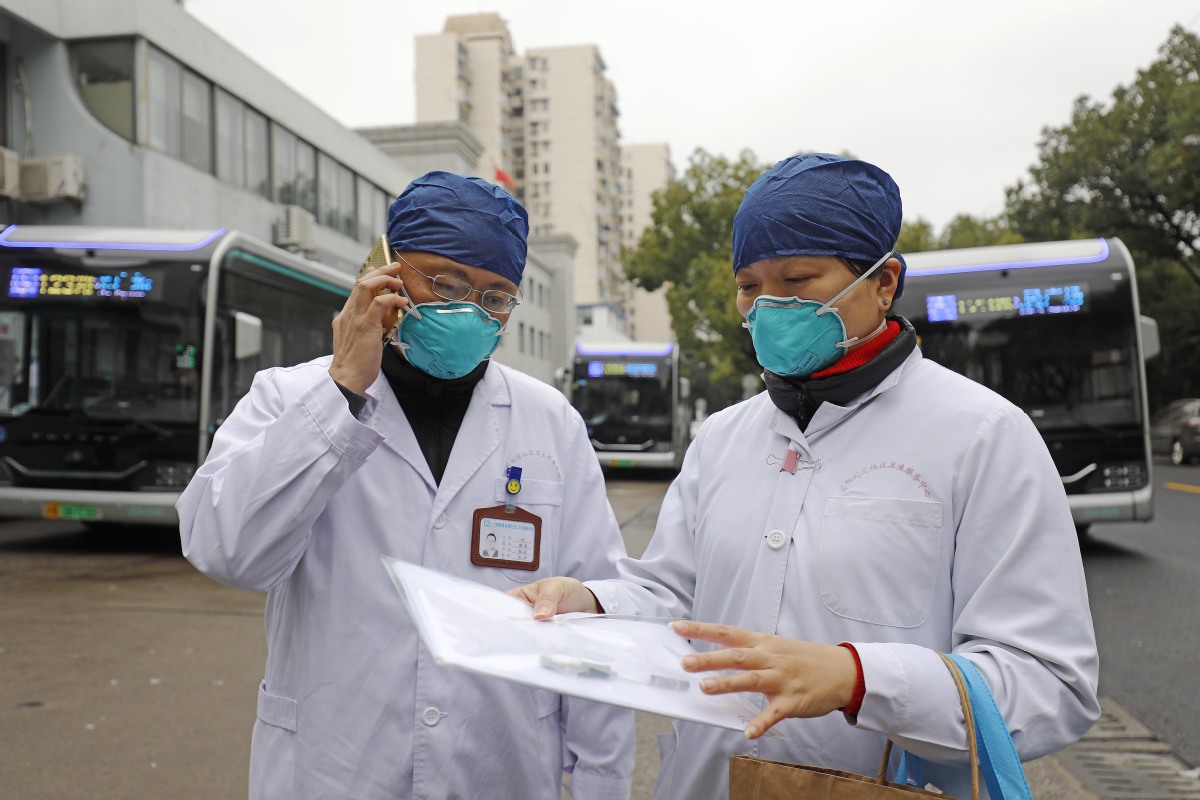 Close contact tracing and management is an effective tool to control the spread of infectious diseases. The Chinese National Health Commission, in the Protocol on Prevention and Control of COVID-19 (Edition 6), defines close contacts as "people who had unprotected close contact with a confirmed or suspected case within two days prior to illness onset or with an asymptomatic carrier within two days before sampling". As of March 30, China has identified 706,017 close contacts, among whom 19,853 are still under medical observation.
Close-contact tracing is conducted by designated health professionals through epidemiological investigation. Based on the principle of localized management, the county/district health authorities should work with centers of disease control (CDCs) to initiate the epidemiological investigation on infected patients. For example, in Shanghai, about 550 medical staff were mobilized from Shanghai municipal and district CDCs and were divided into three taskforces, including epidemiological investigation group, disease control group and close contact monitoring group. Moreover, medical teams from across the country sent to Hubei also included staff specialized in epidemiological investigation to assist Hubei to trace close contacts.
Close contacts are located based on massive and careful epidemiological investigations and with the cooperation of community organizations, grass-roots health authorities, CDCs and public security departments. During the process, big-data platforms play a vital role. Upon receiving a reported case, an investigator will first conduct an on-site epidemiological investigation. By interviewing doctors and patients, the investigator will collect information of patients' health details, contacts and travel history and compile an analysis report to identify close contacts. CDCs and police officers could also study CCTV footage to further pinpoint patients' contacts when necessary. In addition, through publicizing travel history of confirmed and suspected cases and informing the public of infection risks, relevant government authorities could collect information of close contacts as well.
Close contacts, once identified, are put under collective or home quarantine for medical observation. The observation period is 14 days after the last unprotected contact with a case or an asymptomatic carrier. If close contacts show no symptom within this period, they could be exempted from medical observation. Medical observation can also be removed anytime for close contacts of suspected cases who are not confirmed.
Author: Xu Puheyan, Center for International Knowledge on Development
Please feel free to contact us by sending your questions to question@chinadaily.com.cn or commenting on China Daily app. We will ask experts to answer them.