TCM moves up in popularity amid outbreak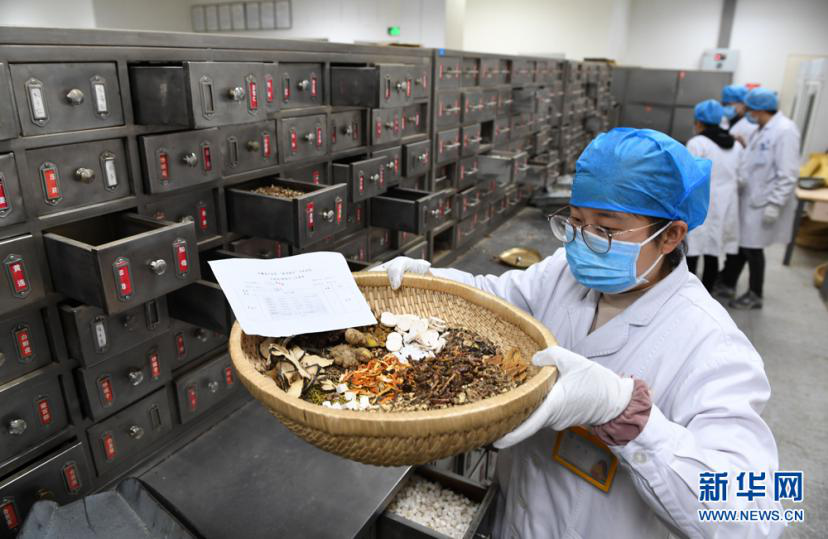 Southeast Asian consumers eye alternative medicines to improve their health, fitness

Traditional Chinese medicine has been gaining more attention in Southeast Asia as people seek ways to maintain and improve their health and fitness amid the novel coronavirus outbreak, according to health experts.
"As the pandemic persists, Southeast Asian consumers want to protect themselves and turn to preventive health solutions like traditional and alternative medicines," said Michelle Teodoro, associate director for food science at market research firm Mintel.
She cited some studies published in peer-reviewed journals that showed how a combination of TCM and Western medicine helps in treating COVID-19 patients.
"Case studies and small clinical trials have emerged that appear to be successful in treating COVID-19 using traditional Chinese medicine alone or in combination with Western medical treatment," Teodoro said.
Traditional Chinese medicine's established presence in Southeast Asia is an offshoot of the region's centuries-old relationship with China. But more than that, TCM's strong focus on plant-based medicines and the mind-body connection finds resonance in indigenous Southeast Asian healing systems.
In countries like the Philippines, Singapore and Thailand, TCM is officially part of the national health system. There are designated agencies that oversee TCM and other complementary healing practices.
Rigorous studies
Practitioners are required to undertake rigorous studies and obtain licenses. Top-notch universities offer graduate courses in TCM.
Singapore has a Traditional Chinese Medicine Practitioners Act, which requires all TCM practitioners to be registered with the TCM Practitioners Board.
In Thailand, applicants for the two-year TCM practitioner license have to pass professional and ethical training. Thai universities also offer degrees in traditional Chinese medicine.
In the Philippines, the Philippine Institute of Traditional and Alternative Health Care leads the development of traditional Chinese medicine and accredits practitioners and companies.
In Singapore-and across Southeast Asia-the health and wellness trend has spurred demand for TCM. It has also been mainstreamed and considered a complement to Western medicine, with practitioners required to get accreditation and proper training, and TCM courses offered at prestigious universities.
Food technologist and entrepreneur Ramesh Krish Kumar has long been fascinated with herbalism and ancient healing methods. For his graduate studies in New Zealand, the then 20-something Singaporean focused on the medical benefits of ginseng-a perennial herb used in TCM to promote strength and vitality.
Kumar would later use this knowledge to formulate a brand of functional beverages. In 2017, he co-founded Asmara, a new line of health drinks developed based on the principles of Asian healing systems like TCM, India's ayurveda, and Indonesia's jamu.
He said the brand is enjoying brisk sales. Asmara's promotional events are well attended, too, with millennials like himself keen to explore traditional healing systems that are many centuries old.
"One thing is for sure, they don't want to just pop pills. They want natural healing," Kumar said, and the rising awareness of health and wellness has spurred interest in alternative healing modalities, including TCM, yoga and meditation.
Holistic treatment
Kumar said traditional Chinese medicine is gaining more interest as it is holistic, focusing on restoring the balance in the body and treating the cause, not just the symptoms, of an illness.
"Traditional Chinese medicine supports the immune system in a holistic way," said Susanna Santhiram-Hofherr, a Kuala Lumpur-based veterinarian.
Hofherr decided to become a TCM practitioner after acupuncture healed her chronic back pain. She said at a time when the outbreak is causing anxiety, TCM's integrative approach can heal both body and mind.
Zheng Qiming, chairman of the Philippine Society of Certified TCM Practitioners and Acupuncturists, Inc, said the rise of chronic diseases like diabetes and heart ailments has helped in mainstreaming TCM.
"In traditional Chinese medicine, you look for the root cause of the illness," Zheng said.
He said TCM promotes a healthy lifestyle-the best antidote for chronic illnesses as they are usually caused by a sedentary lifestyle, stress and unhealthy eating habits.
Zheng, who was a practising physician in the eastern Chinese province of Fujian, moved to the Philippines in 2000 to set up a trading company that distributes Chinese herbal medicines to Philippine hospitals.
He also led the establishment of TCM training programs at the University of the East Ramon Magsaysay Memorial Medical Center, one of the country's most prestigious medical schools.
Teodoro, of Mintel, said TCM can help advance the public health agenda. She sees it growing in Southeast Asia as people become more aware of the need for preventive healthcare.
"Health management is progressively evolving and becoming more holistic. It is shifting from a focus on physical performance, strength and body shape to emotional well-being and mental health," she said.
prime@chinadailyapac.com
Please feel free to contact us by sending your questions to question@chinadaily.com.cn or commenting on China Daily app. We will ask experts to answer them.