Inflatable virus lab opens in Shenzhen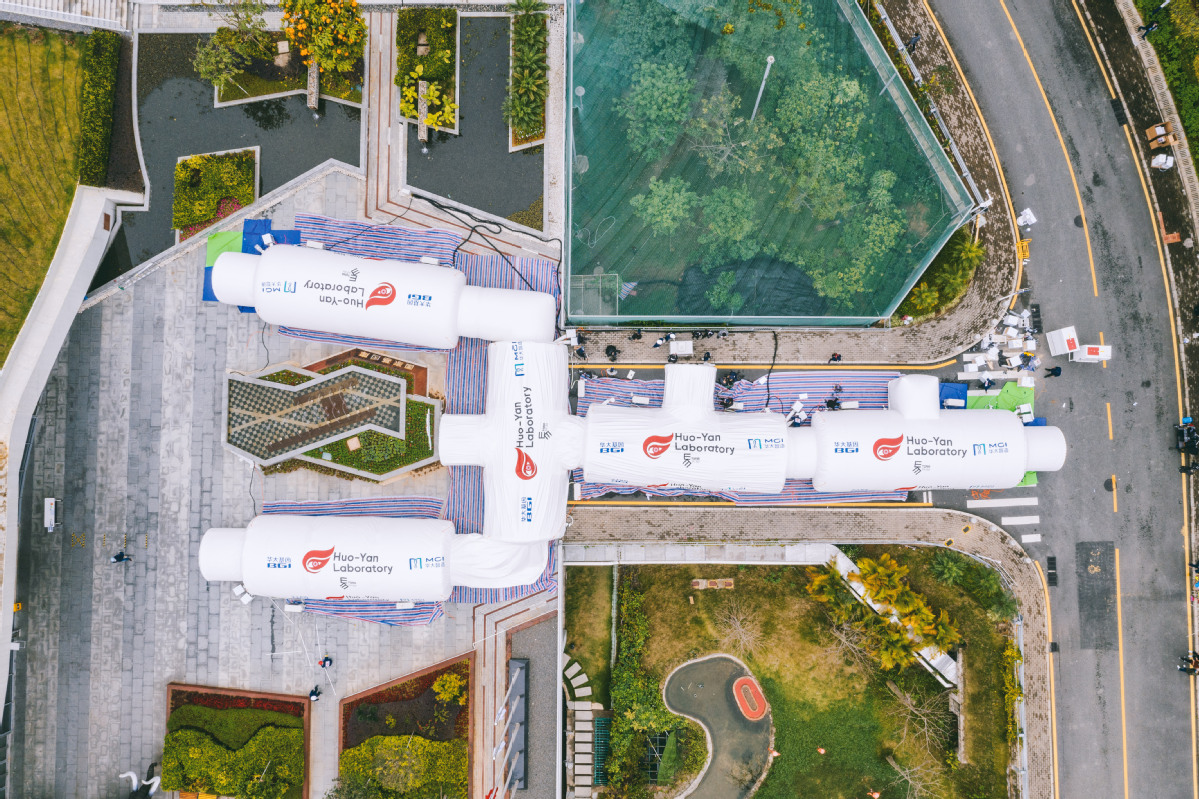 BGI group, a leading genomics company in China, launched a mobile inflatable biosafety laboratory on Friday focused on Biosafety Level 2 in Shenzhen, Guangdong province, to test samples of the novel coronavirus.
The laboratory — which is capable of testing from 5,000 to 10,000 samples a day for the virus — can serve as an emergency solution for countries with no biosafety labs.
With its modular layout and air-supported structure, the lab can be set up anywhere there's a need. It's compressible, packable and uses green materials. It can be carried by an aircraft, for example, and deployed quickly at virtually any destination.
"It is like an emergency test kit for a city and can be shipped anyplace at any time it's needed," said Yin Ye, chief executive officer of BGI group.
"The laboratory is convenient and easy to set up quickly indoors or outdoors. We can pack it when we don't need it."
Conforming to global biosafety requirements and industry standards, the lab features five functional areas — sample collection, sample reception, reagent preparation, sample preparation and sample amplification area — the company said.
It comes with automatic nucleic acid test instruments, antibody detection equipment, a gene sequencer and other novel coronavirus detection equipment.
"It's like a space station," Yin said, adding that its shape and function can be adjusted according to specific needs.
It currently takes a week to set up the laboratory, but that will be shorted as it enters mass production, Yin said.
Please feel free to contact us by sending your questions to question@chinadaily.com.cn or commenting on China Daily app. We will ask experts to answer them.