Key points of psychological crisis intervention for different populations during COVID-19

The COVID-19 pandemic has swept into over 200 countries with considerable confirmed cases and deaths, and, has caused public panic and mental health stress. In order to deal with psychological problems triggered by COVID-19, National Health Commission of China has released several guidelines to promote psychological assistance and social work services for patients, medical personnel, and general public during the outbreak of COVID-19. As a leading mental health institute and WHO Collaborating Center for Research and Training in Mental Health, we translated some of the guidelines to share our experiences with global colleagues.
Key points of psychological crisis intervention for different populations during COVID-19
Part 1
Confirmed COVID-19 patients
(1) Early stage in isolation ward
Feelings: numbness, denial, anger, fear, anxiety, depression, disappointment, complaint, insomnia or attack, etc.
Interventions:
1. To acknowledge that all these feelings belong to normal stress reaction and to be prepared before approach patients. Not be irritated by those aggression and grief behaviour, or even lose doctors' position such as ending into argument with patients or being overinvolved.
2. Under the premise of understanding, psychological crisis intervention should be given in addition to medical treatment. Patients should be assessed timely for the risk of suicide, self-harm and aggression, be given positive psychological support, and should not be confronted directly. Seek a psychiatric consultation when needed. Explain the importance and necessity of isolation and encourage patients to build up confidence in recovery.
3. Emphasize to patients that isolation is not only for better observation and treatment of themselves, but forkeeping their loved ones and the society safe. Explain the essentialsand effectiveness of current interventions.
Principle: Support and consolation are most important.Stabilize patients' emotions with tolerance, and assess risks of suicide, self-harm, and aggression as soon as possible.
(2) Treatment stage in isolation ward
Feelings: In addition to the feelings mentioned above, there maybe loneliness, incomplianceor giving up of treatment due to fear of the disease, or over-optimism or high expectation of treatment as well.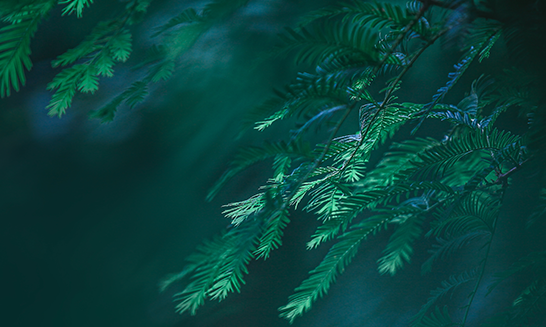 Interventions:
1. Explain to patients regarding their own illness and the outside epidemic situation objectively and honestly, as far as they can tolerate, so patients can be wellinformed ;
2. Assist patients to communicate with outside, and keep their families updated;
3. Actively encourage patients' participation in treatment;
4. Ensure suitable environment for treatment;
5. Conduct a psychiatric consultation if necessary.
Principle: Active communication all the time and psychiatric consultation when needed.
(3) Patients with respiratory distress, extreme restlessness, and difficulty in expression
Feelings: impending death, panic, despair, etc.
Interventions: While calming and soothing, enhance the treatment of the primary disease and relieve symptoms.
Principle: Soothing, sedation, emotional bonding, and enhancing confidence in treatment.
(4) Mild cases isolated at home, patients present to the hospital for fever
Feelings: panic, nervousness, loneliness, helplessness, repression, depression, pessimism, anger, tension, stress from being alienated from others, grievance, shame, or ignorance of illness.
Interventions:
1. Help clients to getauthentic and reliable information and knowledge from trustworthy scientific and medical authority;
2. Encourage active participating with treatment,cooperation with quarantine, eating and resting well in the ward, and keeping daily routines such as reading, listening to music, using modern communication tools to keep in touch with others;
3. Accept the situation of quarantine, understand their own reactions, and look for the positive meaning in adversity;
4. Seek for social support to cope with stress: use modern communication tools to contact family members, friends, colleagues, etc. Talk about feelings, maintain communication with the community. Obtain support and encouragement;
5. Encourage the use of psychological assistance helpline or online psychological intervention.
Principle: Health education, encouraging cooperation and adaption to change.
Part 2
Suspected patients
Feelings: fluke mind, avoidance of treatment, fear of discrimination, anxiety, seekingtreatment excessively, frequent transferring between hospitals, etc.
Interventions:
1. Policy education, close observation, and early treatment;
2. Wear necessary protective equipment for self and others;
3. Obey the overall arrangement and report own condition accordingly;
4. Use stress-coping methods and reduce stress reaction.
Principle: timely education, proper protection, obedienceto the overall arrangement, and stress relief.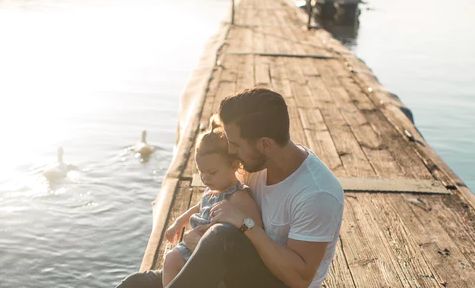 Part 3
Medical staff and related personnel
Feelings: Excessive fatigue and tension, even exhaustion, anxiety, insomnia, depression, sadness, grievance, helplessness, repression, frustration or self-blame in face of patients' death. Worry of being infected, worry about their loved ones, and fear of that theirloved ones will worry about them. Over-excitation, refusal of reasonable rest, unable to ensure their own health, etc.
Interventions:
1. Medical staff should be trained in psychological crisis interventionbefore going to the frontline, for them to be aware of stress reaction, and learn how to cope with stress and regulate emotions. Conduct preventive interviews and openly discuss inner feelings. Apply support, consolation, and resource mobilization. Help front-line medical workers to get psychologically prepared for stress.
2. Eliminate the worries of frontline medical workers, arrange specific personnel for logistical support, and try to rotate the quarantine area staff once a month.
3. Ensure reasonable schedule, appropriate relaxation and rest, and adequate sleep and diet. Try to arrange accommodation nearby the designated hospitals.
4. Try to maintain connection and communication with families and the outsides world if possible.
5. In case of insomnia, depression, or anxiety, medical staff should seek for professional psychological crisis intervention or mental health service, including psychological assistance helpline or online psychological service, or a face-to-face psychological crisis intervention ifavailable. If symptoms have lasted for 2 weeks and have affected work or life functioning, a psychiatric evaluation is required.
6. For medical staffs who have developed stress reaction symptoms, they should be changed to other suitable postings and referred to professionals for help.
Principle: Rotationregularly, self-regulation, and seeking help if necessary.
Part 4
People who are in close contact with patients (families, colleagues, friends, etc.)
Feelings: Avoidance, nervousness, anxiety while waiting; or blind bravery, refusal to wear personal protective equipment and home observation, etc.
Interventions:
1. Policy education; encourage them to face up to reality and cooperate with home observation;
2. Deliver correct information and encourage communication, asto ease their tension.
Principle:Education, consolation, and encouraging communication online.
Part 5
People unwilling to seek medical help publicly
Feelings: fear of misdiagnosis and isolation, lack of awareness, avoidance, ignorance, anxiety, etc.
Interventions:
1. Health education to eliminate fear;
2. Seek medical treatment soonest, which will also benefit others;
3. Destigmatization and scientific protection ally
Principle: Explanation and suggestion without criticism, and support of help-seeking behaviors.
Part 6
Susceptible population and the general public
Feelings: panic, fear of going out, blind sterilization, disappointment, fear, irritability, aggression, excessive optimism, giving-up, etc.
Interventions:
1. Educate with correct information, and provide information of further services;
2. Guide communication and adaptive behaviors;
3. Not to discriminate against the confirmed and suspected patients;
4. Remind them to notify unhealthy coping styles (drinking, smoking, etc.);
5. Identify their own symptoms.
Principles: Health education, guidance of positive coping style, elimination of fear, scientific protection and prevention.
(The English version is translated by Peking University Sixth Hospital/Institute of Mental Health. If you have any questions, please refer to the original version in Chinese issued by the National Health Commission of China.)
Please feel free to contact us by sending your questions to question@chinadaily.com.cn or commenting on China Daily app. We will ask experts to answer them.