Chinese team publishes research on Fangcang hospitals on Lancet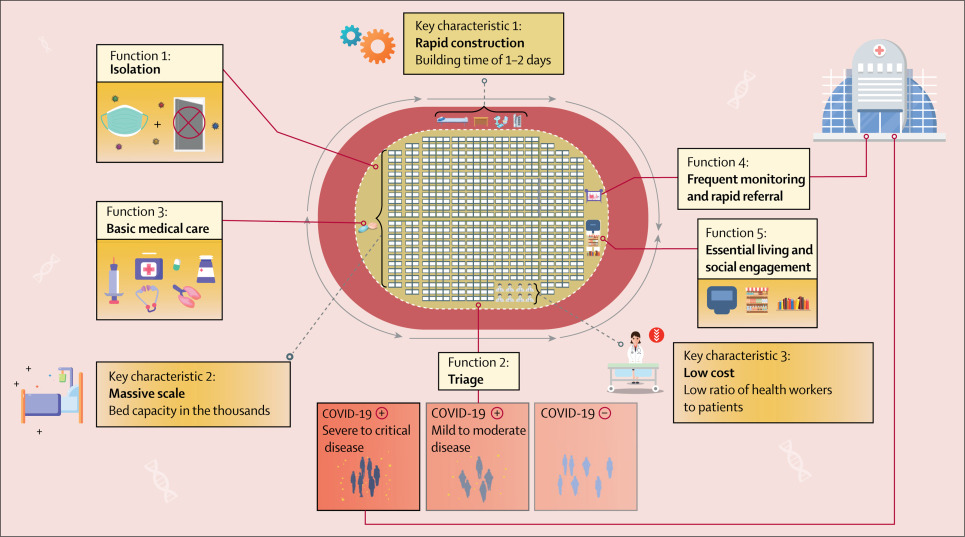 A Chinese team has recently published its research on Fangcang shelter hospitals, a novel public health concept built to tackle the coronavirus disease 2019 (COVID-19) outbreak on the leading British medical journal The Lancet.
Wang Chen, 58, president of the Chinese Academy of Medical Sciences and vice-president of the Chinese Academy of Engineering, advocated building temporary hospitals in Wuhan, the hard-hit city in Central China's Hubei province, and he has been in the front line in Wuhan since February.
China began to roll out Fangcang hospitals to tackle the COVID-19 outbreak in Wuhan for the first time in February. These hospitals were converted from existing public venues, such as stadiums and exhibition centers into large-scale, temporary health-care facilities.
The research team led by Wang has documented the development of Fangcang hospitals, explaining key characteristics such as rapid construction, massive scale and low cost, as well as essential functions such as isolation, triage, basic medical care and frequent monitoring.
To have a look at the full text of the paper published by Chinese research team, please click here.
Please feel free to contact us by sending your questions to question@chinadaily.com.cn or commenting on China Daily app. We will ask experts to answer them.