Chinese scientists make progress in developing coronavirus vaccine, antibody drugs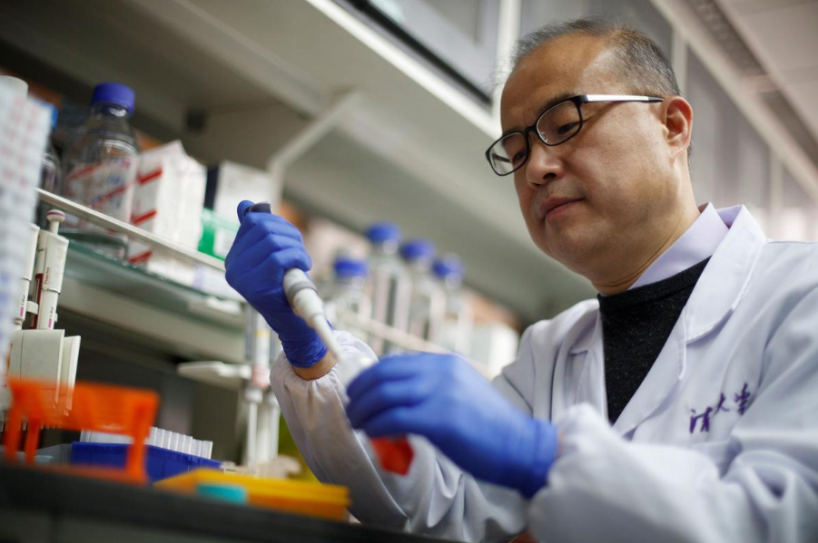 An adenovirus vector vaccine and mRNA-based antibody drugs against COVID-19 developed by Tsinghua University have made significant progress and are expected to enter animal trials to test the feasibility and safety at the end of May, Chinanews.com reported.
At a press conference held in Beijing on Wednesday, Deng Ning, deputy dean of Tsinghua University's Office of Scientific Research & Development, said that a research team of the university, led by Zhang Linqi from the university's medical school, has successfully isolated more than 200 strains of COVID-19 antibodies with high neutralization ability, along with their coding genes from the blood of recovered patients.
With the support from the Ministry of Science and Technology, the Ministry of Education and Beijing municipality, the team has launched a partnership with two pharmaceutical companies on research, development, medical trials and production of the vaccine. The vaccine and antibody drugs will be tested on animals by the end of May, according to Deng.
Tsinghua University has organized eight research teams in responsible for finding the effective approaches to combat the COVID-19 epidemic, with researches covering preventive and diagnostic detection techniques, highly-sensitive PCR test kit techniques, antibody vaccines and drugs, indoors and building air disinfection techniques, protein-based virus transmission blockers, stem cell anti-inflammatory therapies, as well as epidemiological research and psychological rehabilitation systems.
The university also will establish a long-term mechanism for epidemic forecasting and early warning, based on big data and artificial intelligence, as well as a platform to promote the innovation and industrialization of medicine.
Please feel free to contact us by sending your questions to question@chinadaily.com.cn or commenting on China Daily app. We will ask experts to answer them.