Why is testing so important for fighting COVID-19?
It is important to note that the information provided in this Series is intended for your general knowledge only and is not a substitute for professional medical advice or treatment.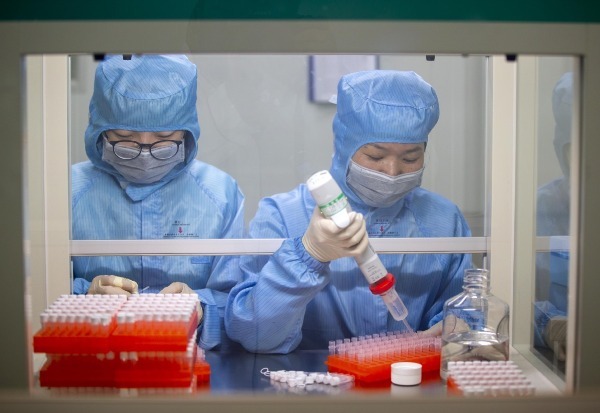 Efficient and timely virus testing is a crucial prerequisite for early identification, reporting, isolation, diagnosis and treatment. Testing casts direct impact on the effectiveness of epidemic prevention and control. WHO has called on all countries to ramp up testing programs. Dr. Tedros, Director-General of WHO, made it clear at the media briefing in Geneva on March 16, "We have a simple message for all countries: test, test, test. Test every suspected case."
First, testing helps identify sources of infection and facilitates overall and targeted planning of epidemic prevention and control. Testing being one of the main means, identifying sources of infection is the precondition and basis of infectious disease prevention and control. China tested potential infectors to identify confirmed cases. On this basis, China adopted a series of measures including conducting targeted epidemiological investigation, tracing close contacts, as well as quarantining and testing close contacts. These have effectively prevented further spread of the epidemic.
Second, testing helps with timely diagnosis and facilitates early treatment to raise the cure rate and reduce the fatality rate. Virus test is an important diagnostic criterion for COVID-19. Timely virus tests shorten diagnosis time and guarantee early diagnosis and treatment, thus being a key measure to raise the cure rate and reduce the fatality rate. According to the statistics of the National Health Commission, the proportion of severe cases in Wuhan dropped from 38 percent in the early stage to 18 percent on February 17 through early diagnosis and treatment and continuous observation of mild patients after admission.
Third, testing helps categorize patients and facilitates timely diagnosis and treatment of other diseases. The initial symptoms of COVID-19 are similar to those of many other diseases such as influenza, which can easily lead to misjudgments. Through testing and screening, patients with other diseases can be excluded and receive timely and targeted treatment.
Practice has shown that rapid and low-cost testing through various ways greatly helped the epidemic prevention and control in China. The novel coronavirus is highly infectious and early testing results help reduce the risk of transmission. Through various efforts, China has rapidly improved its capacity and efficiency in novel coronavirus testing. Hubei province can test up to 10,000 people per day under full working capacity. The nucleic acid test (NCT) results can be obtained within about two hours. At the same time, measures were taken to guarantee low-cost access to testing for potential infectors. Despite the lack of a clear and unified standard of testing fees nationwide, all provinces and municipalities in China have incorporated testing costs into financial support and medical insurance reimbursement. For example, Hunan province stipulated that the cost of nucleic acid testing in public hospitals shall be 160 yuan per person and paid by the government and that private hospitals shall not charge more than 160.
Author: Zhang Liang
Please feel free to contact us by sending your questions to question@chinadaily.com.cn or commenting on China Daily app. We will ask experts to answer them.