What roles did Chinese e-commerce platforms play in preventing and controlling COVID-19?
It is important to note that the information provided in this Series is intended for your general knowledge only and is not a substitute for professional medical advice or treatment.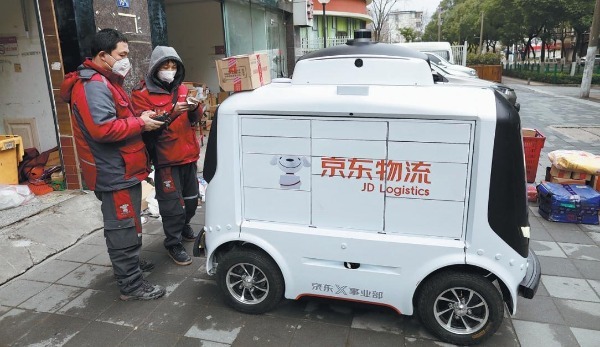 During the prevention and control of the epidemic, Chinese e-commerce platforms played important roles in the following aspects by taking their advantages in terms of access to information, supply chain, warehousing, logistics, platform governance and digital technology.
First, these platforms provide timely and accurate information service for emergency prevention and control. Some e-commerce platforms set up special working teams for epidemic information service, established monitoring systems on people's mobility, and regularly reported epidemic data and emergent cases to relevant official departments.
Second, these platforms provide assistance in the deployment of emergency supplies through warehousing, logistics, and supply chain. Some e-commerce platforms carried out global sourcing, social donation and supply chain collaboration of medical and emergency supplies, organized production in hundreds of regions within China and abroad, and quickly delivered to key regions such as Wuhan through logistic channels and financial networks of their own.
Third, these platforms use digital technology to facilitate medical diagnosis and scientific research. Some e-commerce platforms used open data, computing algorithms, artificial intelligence, and cloud services to help medical and research teams collect, read, calculate, and analyze data, accelerating the research on new coronavirus, disease diagnosis, and R&D on vaccines and drugs.
Fourth, these platforms help stabilize the market. E-commerce platforms built strong connections among producers, buyers and consumers, dynamically matched supply and demand, timely stabilized the price of supplies and necessities, cracked down on fake and shoddy goods, and helped micro-, small- and medium-size enterprises, effectively maintaining the normal market order.
Fifth, these platforms ensure people's daily life and work by enabling online activities. Many e-commerce platforms introduced new business modes such as non-contact distribution, online shopping, online medical treatment, online education and telecommuting, which not only met the requirements of epidemic management in public spaces during the special period, but also timely satisfied people's daily needs of living, working and learning, promoting work resumption with scientific methods and a good order.
Author:Chen Xiao
Please feel free to contact us by sending your questions to question@chinadaily.com.cn or commenting on China Daily app. We will ask experts to answer them.