What are the major difficulties in preventing and controlling COVID-19 in comparison with SARS?
It is important to note that the information provided in this Series is intended for your general knowledge only and is not a substitute for professional medical advice or treatment.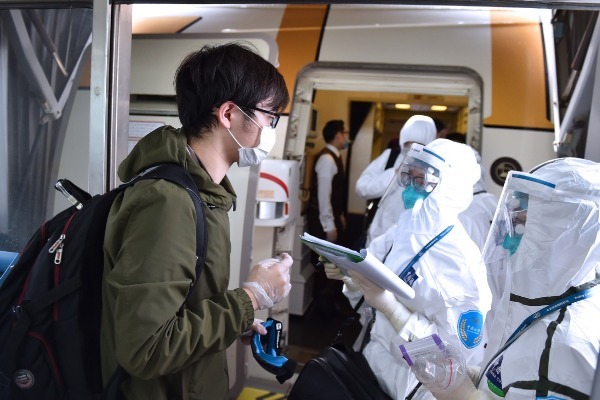 Compared with SARS in 2003, the major difficulties of preventing and controlling the COVID-19 (novel coronavirus pneumonia) epidemic include the following aspects.
First, the novel coronavirus is more difficult to detect. With regards to symptoms, the COVID-19 patients range from being mild, moderate, severe, critical, to even asymptomatic. The SARS patients almost all had high fever, which could be quickly identified, facilitating control of the infection source.
Second, the transmission modes of the novel coronavirus are more diverse. COVID-19 can be transmitted by droplets, aerosol and contact. Droplet transmission usually refers to infection caused by sneezing, coughing and talking droplets as well as exhaled gas of patients, generally over short distances. Aerosol transmission is defined as "dissemination of either airborne droplet nuclei or small particles in the respirable size range containing infectious agents that remain infective over time and distance". Contact transmission involves hand transfer of surface contamination to mouth, nose or eyes. The main mode of SARS transmission is close contact.
Third, the novel coronavirus spreads more widely. Nearly 5 million of the floating population in Wuhan headed to different places prior to the Spring Festival, which directly led to the outbreak across the country. However, the scope of SARS infection is largely limited to Beijing and Guangdong.
Fourth, China is more interconnected. As an important transportation hub in China, Wuhan saw significant improvement in traffic throughput and intersection density of air and land lines in 2019, compared with those in 2003.
Author: Hu Dengsheng
Please feel free to contact us by sending your questions to question@chinadaily.com.cn or commenting on China Daily app. We will ask experts to answer them.