Why medical teams can be mobilized nationwide to aid Hubei and Wuhan in a very short time?
It is important to note that the information provided in this Series is intended for your general knowledge only and is not a substitute for professional medical advice or treatment.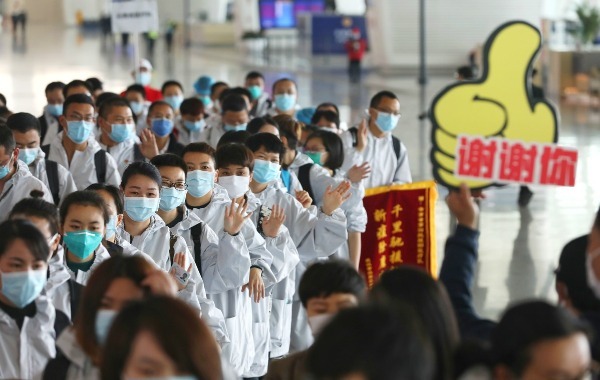 After the epidemic outbreak in Wuhan, Chinese central government made a rapid deployment to mobilize national medical resources to support Hubei province for the control and treatment of COVID-19. Since the first group of medical teams arrived in Wuhan on January 25, over 300 medical teams of 40,000 medical workers in total came from 29 localities, national agencies and the military have rushed to Hubei to combat the virus. Under the arrangement of National Health Commission, 19 provinces and municipalities provided pairing assistance to 16 cities and counties in Hubei province. There are four reasons that the Chinese government has been able to mobilize such a large medical team to aid Hubei and Wuhan in a short time.
First, China is a country with a unitary system. The central government has the power and capacity to mobilize, integrate and allocate national resources to meet major national challenges.
Second, public hospitals constitute the major components of China's medical and healthcare system. The construction and planning of public hospitals, as well as their personnel and financial arrangements, are managed by the government. The central government has the legal authority to mobilize, integrate and deploy public medical resources across the country to control the epidemic outbreak and treat the infected.
Third, despite that China's medical resources per capita is relatively lower, the country has a large scale of total medical resources. The resolute "Wuhan Lockdown" move contained the spread of the virus, which enabled the government to reallocate medical resources in other provinces and cities to Hubei.
Fourth, the Chinese nation and its people share their traditional spirit of helping each other and standing together through thick and thin. Thousand years' history shows that national cohesion and people's unity is a powerful force to overcome difficulties. Such spirit inspired tens of thousands of medical workers to volunteer to go to Hubei after the outbreak of COVID-19.
Author: Shen Qiu
Please feel free to contact us by sending your questions to question@chinadaily.com.cn or commenting on China Daily app. We will ask experts to answer them.