What makes for a healthy diet during an outbreak?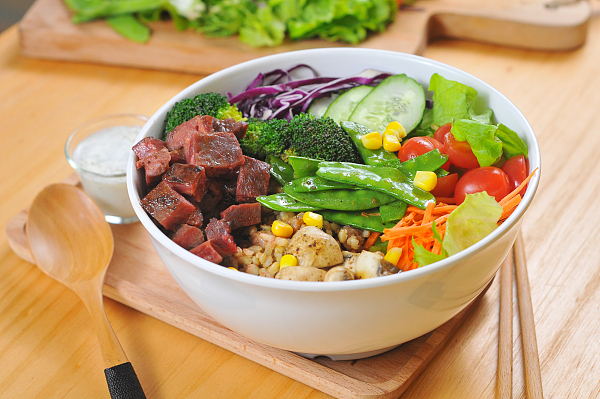 According to the guideline for diet and nutrition during the outbreak of COVID-19 issued by the National Health Commission, it is important to keep a balanced diet including grains, fruits, vegetables, meat and eggs.
Choose fresh fruits and vegetables rather than juice; and dairy products, especially yogurt; choose beans and a proper amount of nuts. Whole grains, mixed beans and potatoes are preferable.
Avoid fatty or smoked meats, and say no to wild animals.
Avoid salty and fried foods; drink boiled water or tea, at least seven to eight glasses every day; avoid or drink less soft drinks and alcohol.
Eat fresh and cooked food.
For those working at the frontline, 2,400-2,700 calories are recommended for men and 2,100-2,300 for women per day in the form of eggs, dairy, meat, water and beans.
Deep color vegetables and fruits like spinach, celery, purple cabbage, carrots, tomatoes, oranges, apples and kiwis are highly recommended, together with fungus and algae families like mushrooms, agaric and kelp.
Edited by Ian Goodrum
Please feel free to contact us by sending your questions to question@chinadaily.com.cn or commenting on China Daily app. We will ask experts to answer them.