A guide for taxi drivers on COVID-19 prevention and control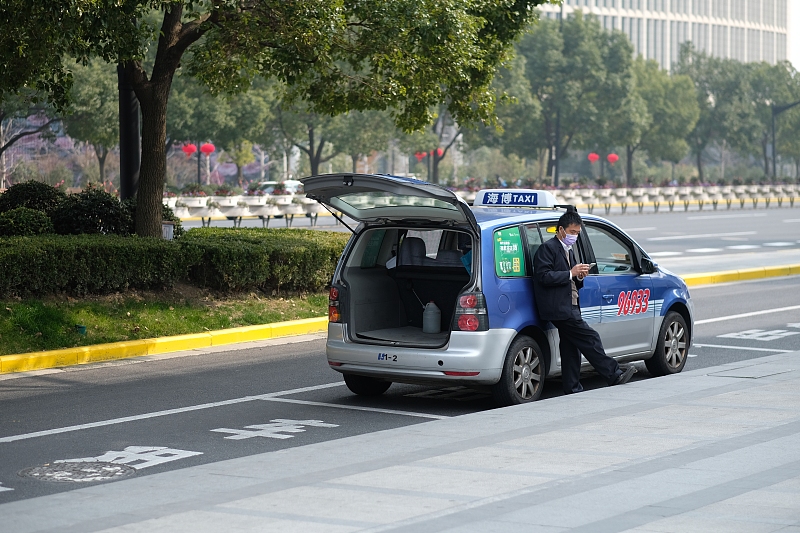 Editor's note: During the pandemic, taxi drivers are recommended to follow this guide to keep both themselves and passengers safe from the coronavirus.
1. Taxi drivers should check their own health status every day, and should start working only when they are healthy.
2. They should wear masks during the whole driving period. Masks should be changed after they get deformed, broken or start causing an odor.
3. Windows should be opened to help with ventilation at any time. Air conditioning internal circulation systems should be closed during the driving period.
4. Taxi drivers should remind passengers to sit in the back seat, wear a mask, and not to touch things inside the car.
5. Taxi drivers should remind passengers to keep their receipts and save their electronic payment confirmation documents on their mobile phone.
6. Keep the car clean and change the seat covers if they are dirty.
7. Doorknobs, the steering wheel, keys and any other things that are frequently touched by hands should be disinfected after finishing driving.
8. The car should be disinfected before and after driving every day.
9. Taxi drivers should wash their hands before having meals and after arriving home and mustn't touch their mouth, eyes or nose before hand-washing.
10. Taxi drivers should arrange reasonable working times, have regular meals, and guarantee their nutritional intake and adequate rest.
Sources: Beijing Municipal Health Commission, Beijing Center for Disease Prevention and Control, Beijing Health Education Institute
Please feel free to contact us by sending your questions to question@chinadaily.com.cn or commenting on China Daily app. We will ask experts to answer them.